Click link below picture
.
Sen. John McCain (R-Ariz.) said Thursday that he will support the Senate tax reform bill.
"After careful thought and consideration, I have decided to support the Senate tax reform bill," he said in a statement. "I believe this legislation, though far from perfect, would enhance American competitiveness, boost the economy, and provide long overdue tax relief for middle class families."
The controversial bill would mostly cut taxes for corporations and wealthy Americans. A vote on its final passage could happen as early as Thursday.
.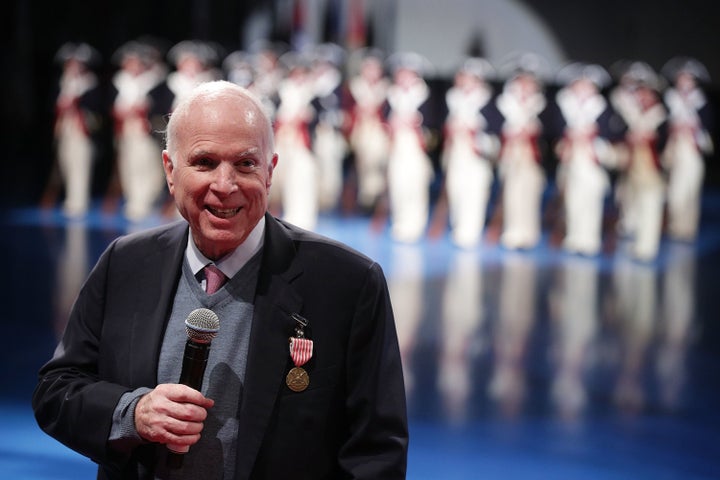 Alex Wong via Getty Images
.
.
Click link below for article,video and gallery:
https://www.huffingtonpost.com/entry/john-mccain-tax-reform-bill_us_5a202b88e4b037b8ea2069a4
.
__________________________________________