Click link below picture
.
Lawmakers appeared a little closer Wednesday to passing yet another short-term spending bill to keep the government open, but as Senate Democrats looked increasingly likely to cave, conservatives in the House looked increasingly likely to fight ― or at least get some concessions. And depending on what demands GOP leaders give in to, those changes could still throw the Senate into chaos and the government into a shutdown.
House Freedom Caucus Chairman Mark Meadows (R-N.C.) emerged from a meeting with Chief Deputy Whip Patrick McHenry (R-N.C.) on Wednesday night saying House Republicans don't yet have the votes to pass another short-term spending fix, called a continuing resolution (CR).

"At this point, if the vote were to happen today, there's not the votes to fund it with Republican-only votes," Meadows told reporters Wednesday night.
Still, Meadows said they were making "good progress," and he expected leadership to have some accommodation for conservatives.
.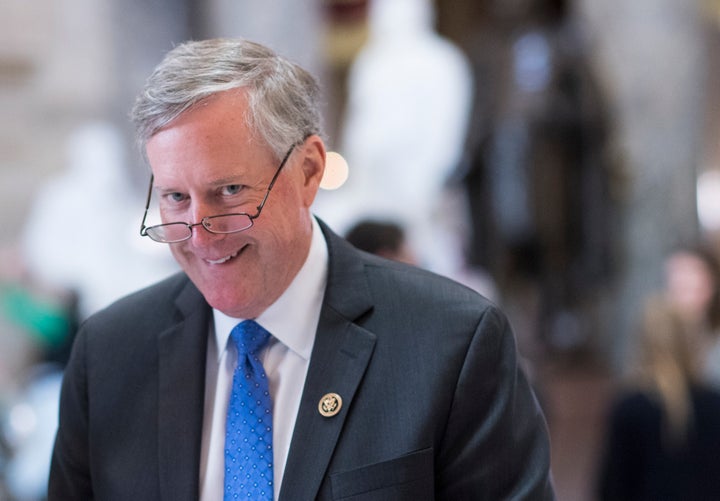 .
.
Click link below for article:
https://www.huffingtonpost.com/entry/congress-government-shutdown-conservatives_us_5a5fec13e4b054e351771e88
.
__________________________________________