Click link below picture
.
There is smoke everywhere.
It's Monday morning at 10 a.m., and I'm driving north up California's famously stunning coastline toward the Thomas fire, the largest and most uncontrolled of five massive wildfires that have brought devastation to Southern California for the past week. I can see the enormous gloom ahead from 50 miles away ― brown smoke hovering over the southern edge of a fire that had consumed a staggering 230,000 acres so far.
I'm on my way to Ventura County, where the fire first began on Dec. 4 and from where it would eventually grow into the fifth largest in state history over the week that followed. Ventura is an iconic place, a once rugged beach town known for its citrus fruit farming and local surf spots, so often overshadowed by its big neighbor, Los Angeles. 

By the time I got there, a grey haze had once again settled over the county, and smoke filled the air. To the east, a massive fire was rapidly spreading, producing a thick brown smoke cloud that reached all the way north, to Santa Barbara County. Firefighters and firetrucks peppered the landscape, racing toward the still active sections of the blaze while other rigs drove further up the coast. A pizza delivery driver wore a dust mask to keep some of the smoke out of his lungs as he carried on with his day.
.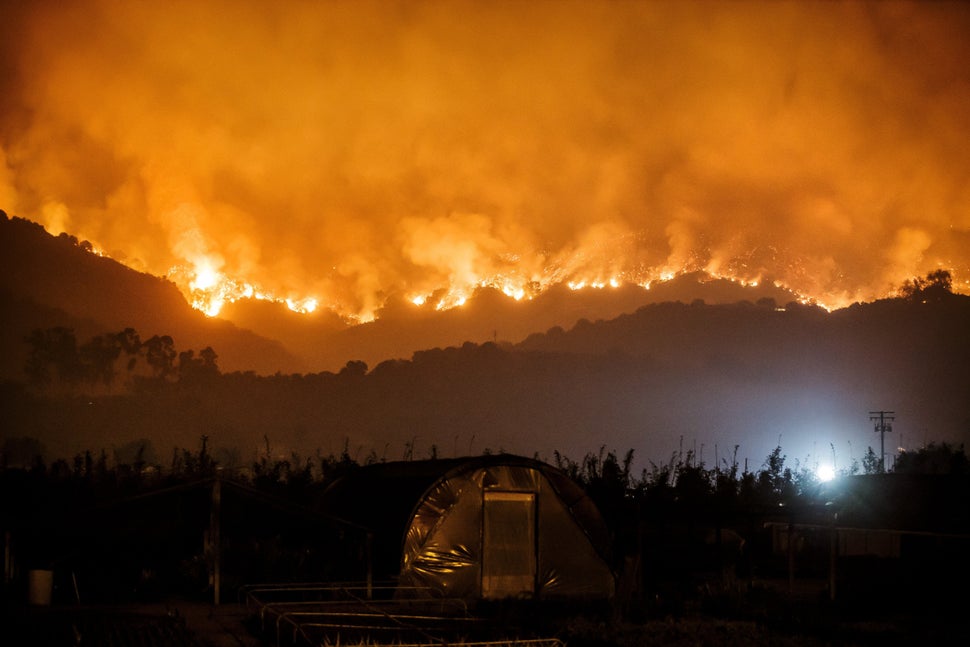 .
.
Click link below for article:
https://www.huffingtonpost.com/entry/thomas-fire-reporter_us_5a30598ae4b07ff75afe89b2
.
__________________________________________