Click link below picture
.
Activist Erica Garner, the eldest daughter of police chokehold victim Eric Garner, died Friday morning, less than a week after suffering a heart attack. She was 27.
Garner was an outspoken advocate for police accountability, calling for justice and police reform following the 2014 death of her father, whose dying gasps of "I can't breathe" as a New York City police officer restrained him became a rallying cry at Black Lives Matter protests.
"It is important for us to show the world we can stand together as one people," Garner wrote in a 2015 blog post for HuffPost. "It's even more important for our youth to see us standing together and fighting for what is right. It shows them that they can push back against a corrupt system without being a so-called 'thug.' … Justice means equity to us."
.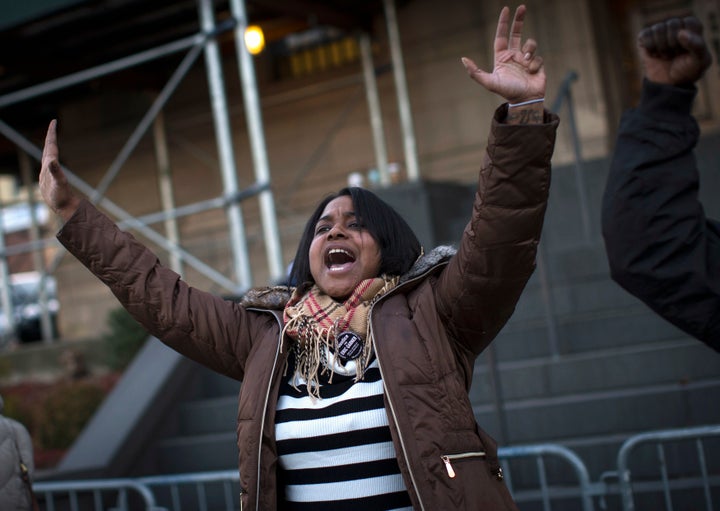 .
.
Click link below for article:
https://www.huffingtonpost.com/entry/erica-garner-died-obituary_us_5a446518e4b0b0e5a7a49a79
.
__________________________________________