Click link below picture
.
A new era of internet regulation is about to begin.
Years after Facebook and Google went public, regulators in the United States and abroad are finally taking a closer look at the internet behemoths. And they're not only looking at the way these companies have come to dominate markets, but also examining the heart of the two firms' business models. What they decide will have powerful implications for the way we do business on the internet.

Most people associate Facebook with cute family photos and think of Google like a semi-reliable encyclopedia. But these services have only a tangential relationship to the way either company actually makes money. The twin Silicon Valley titans rely on two closely intertwined technologies, customer surveillance and advertising, to maximize shareholder profits. The pair control 63 percent of the U.S. digital advertising market, and in 2016, they secured 99 percent of all digital advertising growth. That profit-making combo is exactly what regulators are focused on in 2018.
Many of the companies' difficulties stem from the European Union's tough new stance on privacy. The biggest threat to their business model comes from the General Data Protection Regulation, new data privacy rules set to go in effect in the EU in May. For the most part, Facebook and Google prevent you from using their products if you decline to agree to their entire terms of service. You cannot pick and choose what to agree to and still use their free services.
.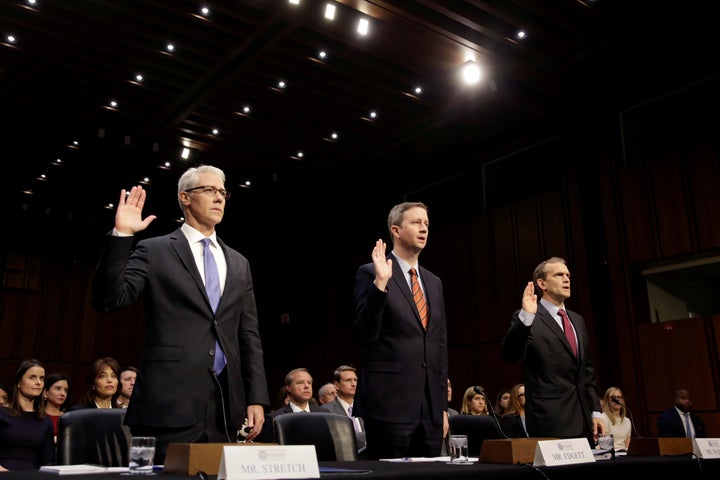 .
.
Click link below for article:
https://www.huffingtonpost.com/entry/facebook-google-privacy-antitrust_us_5a625023e4b0dc592a088f6c
.
__________________________________________