Click the link below the picture
.
Tougher benefit rules have boosted employment in the UK, but have also trapped workers in dead-end jobs and weakened incentives to move from part to full-time work, according to the Institute for Fiscal Studies (IFS).

As Britain is expected to be the only major industrialized country to see its economy shrink this year, amid rising interest rates and higher taxes, the government is frantically trying to find ways to boost economic growth.

With the chancellor, Jeremy Hunt, having launched an inquiry into why hundreds of thousands of people have left the workforce recently, and the Treasury keen to get more people into full-time work, the question of why more people aren't increasing their hours amid a persistent shortage of workers has once more moved center stage.

More than 8 million people – a quarter of the UK workforce – are in part-time work now, the latest official figures from the Office for National Statistics (ONS) show.

Influential Tory backbenchers are putting pressure on the chancellor to introduce a range of measures to help make childcare more affordable so parents can get back to work.
.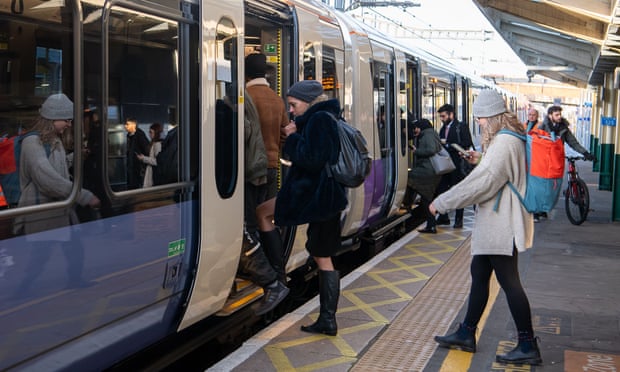 An Elizabeth Line train en route to Paddington from Slough. Commuting has been named one of the unaffordable elements of full-time work, in addition to childcare and other costs. Photograph: Maureen McLean/Rex/Shutterstock
.
.
Click the link below for the article:
.
__________________________________________