Click the link below the picture
.
Let's start here: Paul Pierce isn't sorry.

Not for the video, that minutes-long clip that made the rounds on social media, the one that cost Pierce his job at ESPN. Honestly, Pierce didn't even know he made a video. Here's what happened: In April, Pierce was playing poker at a friend's house in Los Angeles. There was drinking. And smoking. And strippers. And after a little too much drinking and smoking, Pierce decided to start an Instagram Live and, well, show off the strippers. He went on for a few minutes, riffing, he thought, for a couple hundred people. When he finished, he deleted it. He didn't know IG Lives can be recorded (they can) and reposted (it was). Pierce went home that night thinking no one noticed. He woke up the next day and discovered everyone had.

Still . . . sorry? "For what?" asks Pierce. It's early July, and Pierce is reclining in a straight-backed chair at The Spot, a hookah lounge tucked into a strip mall in Encino, Calif. Around him, clusters of 20- and 30-somethings, many on laptops huddled over glowing screens, oblivious to the presence of basketball royalty. Hours earlier, Pierce was at home, a tailor dispatched by the Basketball Hall of Fame taking measurements for a suit to fit Pierce's 6'7" frame. "I haven't bought a new suit since I retired," says Pierce. But he needed something to wear in September for his enshrinement in Springfield, Mass., 90 miles from where he spent the bulk of his 19-year NBA career.
.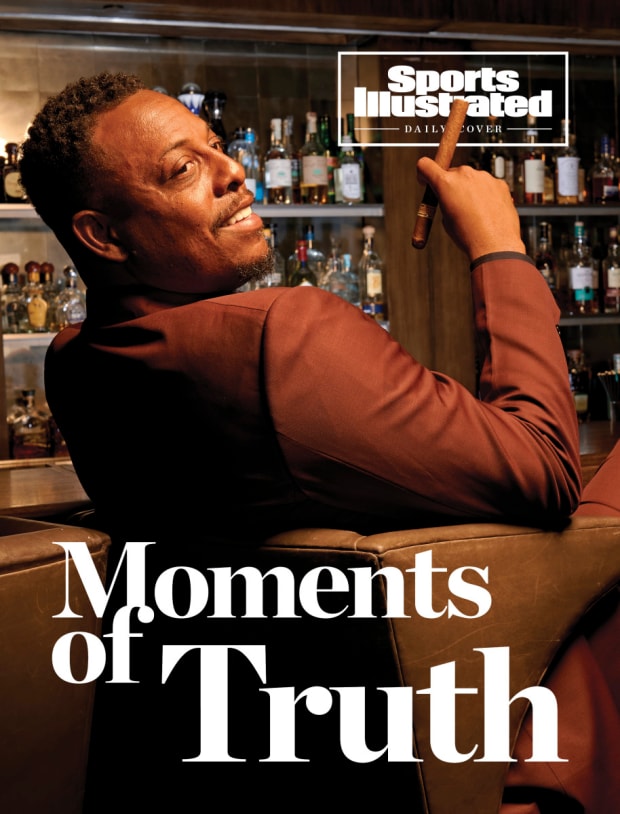 Kohjiro Kinno/Sports Illustrated
.
.
Click the link below for the article:
.
__________________________________________