Click the link below the picture
.
With Donald Trump banned from Twitter and suspended from Facebook, the political temperature on social media is noticeably cooler. The (relative) tranquility may not last long, with Facebook considering whether to reinstall the former president at some point in the future. On the latest Pivot podcast, Kara Swisher and Scott Galloway discuss the implications of this decision, and the wisdom of outsourcing it to an outside entity.

Kara Swisher: Facebook's oversight board is taking on its first major case. It's been doing a bunch of them, but this is the big one. Last week Facebook asked the recently formed board to review the company's decision to suspend Donald Trump's account. Twenty people will now decide whether to let Trump back on Facebook and Instagram, after a suspension period. The board is also being asked to consider a question that goes far beyond Trump's account, and look at their world-leader policy in general.

As a reminder, Facebook announced they'd be launching this "Supreme Court" in 2019. It is a star-studded panel of people that I've called the United Nations — only less effective. It should be bigger than 20, but they haven't named everyone to it yet. It's funded by Facebook, but Facebook has no control over it. It's an independent body, and they're going to take the big case because Mark can't make the decision himself, or take responsibility for it. So they're foisting it on them. Ben Smith did a great column on this. And Nick Clegg is doing his fantastic song and dance about how they need new solutions to these problems, which I call "running your own company," but whatever. What do you think about this, Scott?
.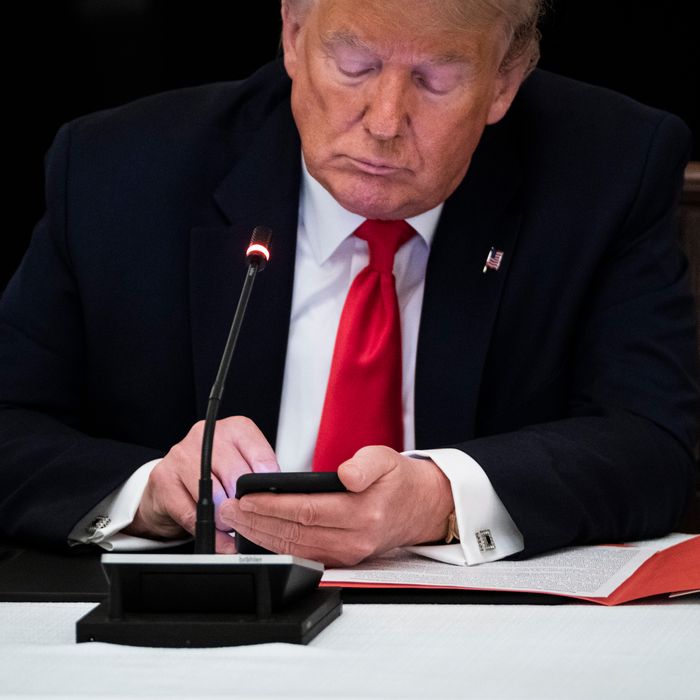 Photo: The Washington Post/The Washington Post via Getty
.
.
Click the link below for the article:
.
__________________________________________