Click the link below the picture
.
Maybe you didn't get enough sleep last night, but chances are you're still doing better than the typical northern elephant seal.

Scientists have discovered the massive creatures — so named because the males sport a distinctive trunk-like nose — are often getting less shut-eye than most others in the animal kingdom.

Everything about the animals is "pretty much extreme," says Chris McKnight, an ecophysiologist at the Sea Mammal Research Unit in Scotland.

Adult females weigh upwards of 1,300 pounds, while adult males tip the scales at more than two tons.

And it's not just their size that sets them apart.

For months at a time, they go on long voyages where they migrate thousands of miles off the Pacific coast and back again as they forage for food. While out at sea, they're constantly diving more than 3,000 feet underwater.

"So there's a bit of a conundrum," explains McKnight. "If you're diving all the time if you're spending 90% of your time at sea underwater without access to air, when the hell do you sleep?"
.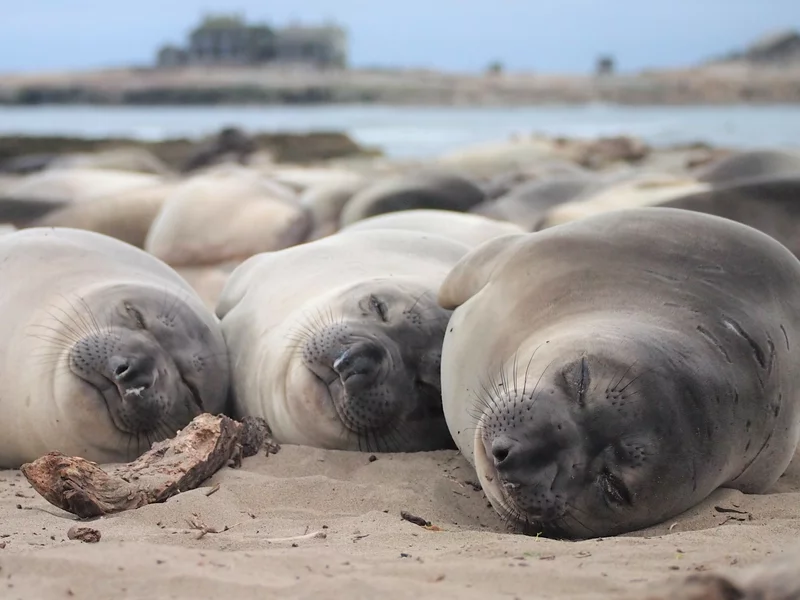 .
.
Click the link below for the article:
.
__________________________________________