Click the link below the picture
.
Dinesh Raj, who lives in the south Indian city of Salem, treasures his account on microwork website Amazon Mechanical Turk, even if competition for data annotation tasks on the crowdsourced platform is high, and the pay is low.

The 30-year-old, who has an engineering degree, has struggled to find a well-paid job and relies on the platform for much of his income, which can vary every day.

"I work at night when there are more jobs from U.S. clients," said Raj, who has done tasks on Amazon MTurk for about four years.

"Of 10 tasks I do, only two may get approved, so I have to do more tasks to make $10-$30 a day. But it's still better than nothing," said Raj, who sometimes rents out his ID to members of a Facebook group of Indian workers on Amazon MTurk.

The explosive growth in artificial intelligence (AI) is driving the need for large training datasets, which are serviced by millions of workers labeling text, images, video, and audio for everything from voice recognition assistants to face recognition to 3D image recognition for autonomous vehicles.

India makes up about a third of global online freelance workers, according to the International Labour Organization, with developing nations accounting for about two-thirds of the total remote workforce.
.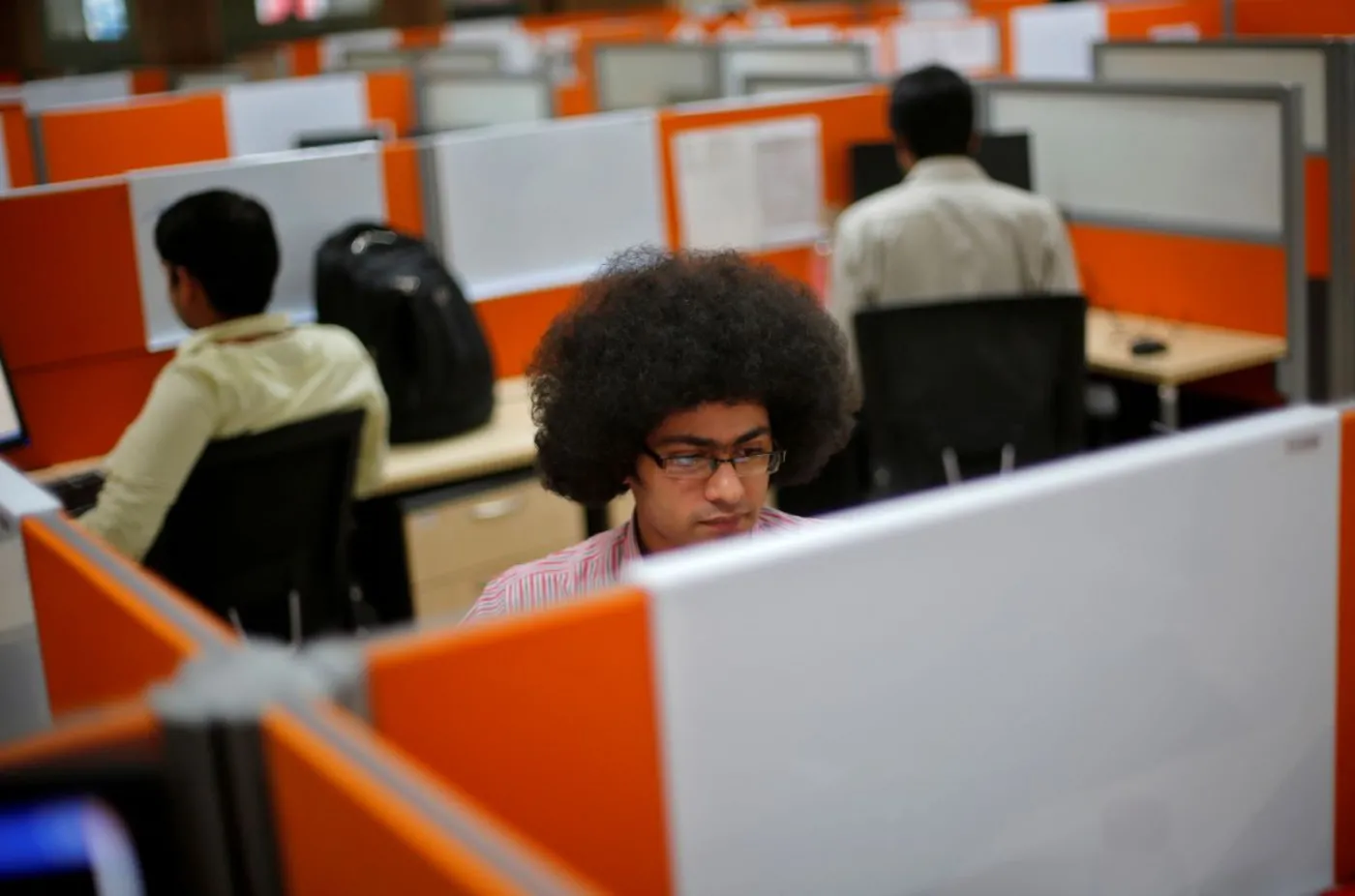 Employees work at their desks inside Tech Mahindra office building in Noida on the outskirts of New Delhi March 18, 2013. REUTERS/Adnan Abidi
.
.
Click the link below for the article:
.
__________________________________________