Click the link below the picture
.
A few weeks before us mere mortals were spending our mornings and pay packets trying to get tickets to see Beyoncé, the Atlantis Hotel Dubai was hemorrhaging thousands of dollars per second to have her play its launch party. Bey reportedly took home $24 million for the hour-and-a-half concert, which would take anyone on an average salary a lifetime to earn – if they worked for 526 years, that is. But, hey, at least we might get to see her on the big screen on a rainy night in Sunderland and not heat the house for a week?

An invite-only affair, over a thousand sparkling stars of the glitterati (from the Jenners to, er, Liam Payne) popped to the playground of the rich for one night only. In her first performance for four years, Beyoncé ran through 19 of her biggest bops; made several nods to Dubai with a local orchestra, Lebanese dance troupe, and outfits from designer Atelier Zuhr; then ended by levitating over the crowd for a firework-laden rendition of "Drunk In Love" – oh, and she didn't perform a single song from her queerest project to date, Renaissance.

This created online buzz from the Bey Hive for all the wrong reasons: In the United Arab Emirates, homosexuality is illegal and punishable by death. Considering that Renaissance is an ode to ballroom and the Black queer community – as Bey herself noted in her Grammys acceptance speech – it feels more than myopic to not only play in the UAE but choose not to play anything from the album. Naturally, Atlantis Dubai's PR team declined to answer VICE's questions about the gig, so instead, I spoke to the pioneers behind the whole concept – the bookers.
.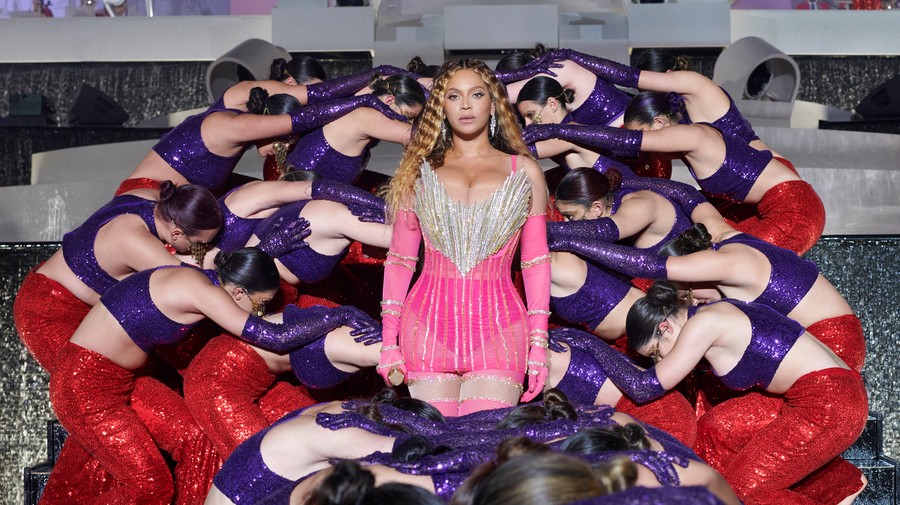 Photo: Mason Poole/Parkwood Media via Getty Images
.
.
Click the link below for the article:
.
__________________________________________