Click the link below the picture
.
To begin with, Abigail Barnes loved her voice assistant. Now it lives in the drawer.
"I used [my Amazon Alexa] to turn on the lights or set a timer, and as a speaker for books and podcasts," says the 43-year-old Londoner. "She turned my fan on and off during the heatwave and played me Christmas music in the winter."

Ms. Barnes would ask her device to set alarms, tell her the time, or for the weather forecast.

"I kept my first Alexa in the kitchen and, a few months later, I got a second Alexa and set it up in my bedroom."

However, Ms. Barnes fell out of love with her voice assistants when they began giving her frequent delivery notifications, asking her to review purchases, or prompting her to reorder items.

"It started giving me random updates or asking me to rate a product I'd bought last month," she says, "which I found really irritating."

She became concerned about conversation data "being stored in a cloud somewhere". Then she found the voice commands became unreliable.

"I stopped asking her to turn off the lights when I went to bed, as I'd ask a number of times and then manually turn them off anyway."
What started out saving her time, she says, quickly became something that cost time.
.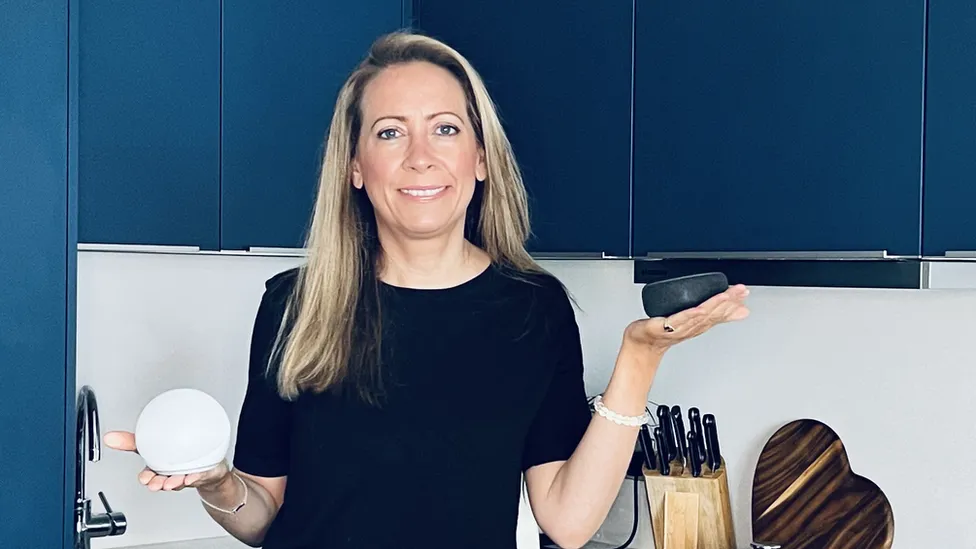 Abigail Barnes found her voice assistant became more and more annoying
.
.
Click the link below for the article:
.
__________________________________________