Click the link below the picture
.
The world's tiniest rabbit is roughly the size of a softball—a very, very soft softball. An adult weighs less than a pound.

These little bunnies abound in the scrublands of the American West, but one population, known as the Columbia Basin pygmy rabbit, long ago colonized what is now central Washington, happily munching away at a smallish patch of fragrant sagebrush steppe for thousands of years.

Every last inch of a pygmy rabbit is built for sagebrush. The enzymes in its gut evolved to neutralize the plant's toxins and maximize digestion, and it tunnels elaborately beneath the sagebrush's roots. It even forfeited its archetypal cotton tail, and thus blends in with the gray-green bushes.

But in the last century or so, about 80 percent of the wild "sagebrush sea" of the Columbia Basin was converted into farms and ranchland. By the early 2000s, the genetically distinct Columbia Basin pygmy rabbit population had dwindled to just a few animals. Scientists crossbred survivors with pygmy rabbits from Idaho; reared in protected paddocks, the offspring retained at least three-quarters of their unique Columbia Basin pygmy rabbit DNA. Today only a few hundred of the rabbits remain, living in semi-captivity and in the wild.
.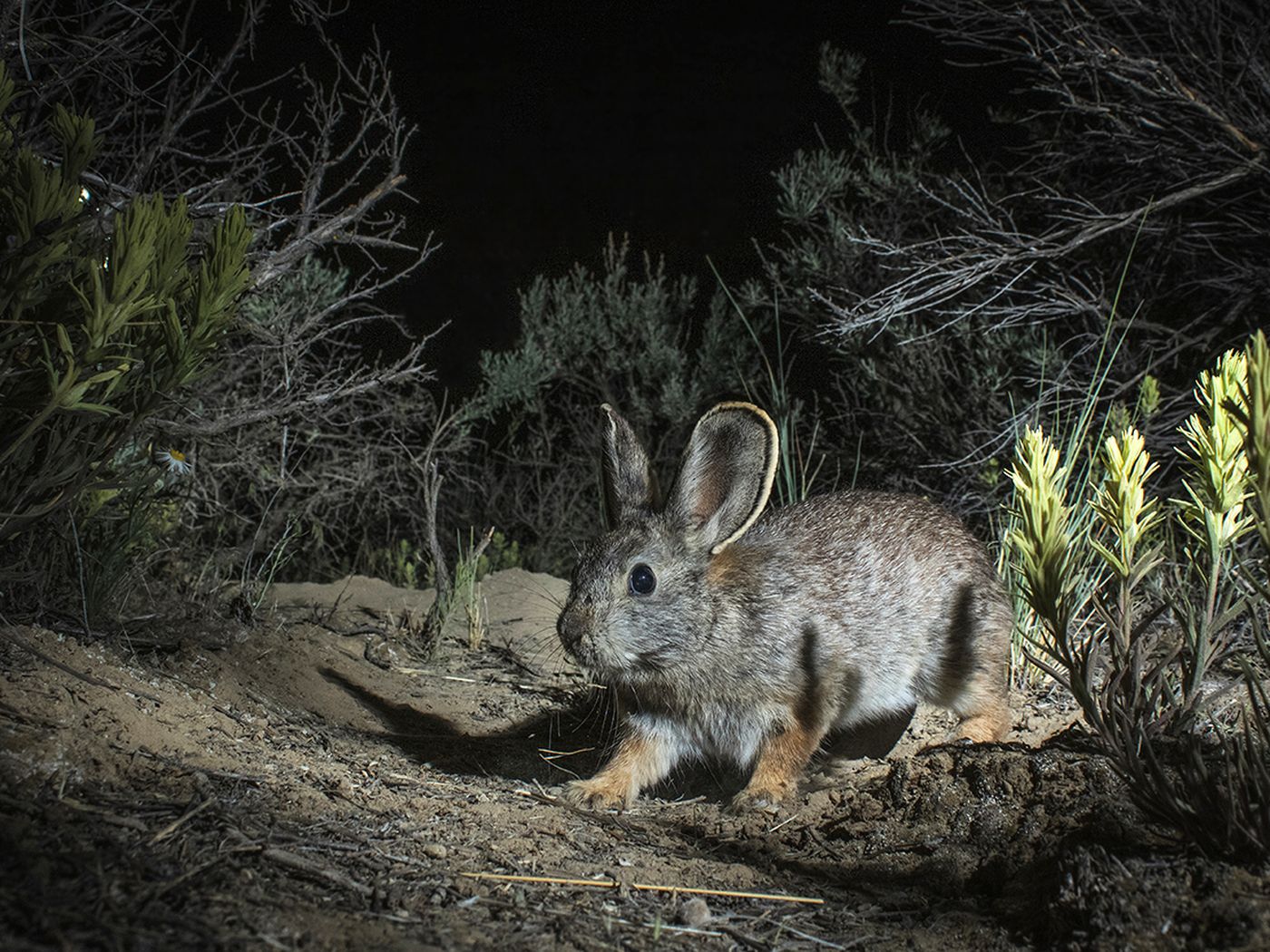 The Columbia Basin pygmy rabbit relies on sagebrush for food and shelter, but the shrub has nearly disappeared. It's also slow to regrow: it takes about two decades or ten pygmy rabbit lifetimes.  Morgan Heim
.
.
Click the link below for the article:
.
__________________________________________