Click the link below the picture
.
Tomorrow, the Supreme Court will hear oral arguments in two cases that could end America's experiment with affirmative action in higher education. The challenges to the admissions programs at Harvard and at the University of North Carolina at Chapel Hill—both brought by Students for Fair Admissions, a coalition of unnamed students assembled by the conservative legal strategist Edward Blum—argue that the institutions discriminate against Asian American students and that eliminating the use of race in admissions would fix the problem.

Lower courts have rejected SFFA's arguments, leaning on more than 40 years of precedent that says the use of race in admissions is permissible in narrow circumstances. "Harvard has demonstrated that no workable and available race-neutral alternatives would allow it to achieve a diverse student body while still maintaining its standards for academic excellence," Judge Allison Burroughs wrote in her 2019 opinion. But SFFA pressed on, and now the case sits before a conservative Supreme Court that has shown a willingness to overturn well-established precedents.
.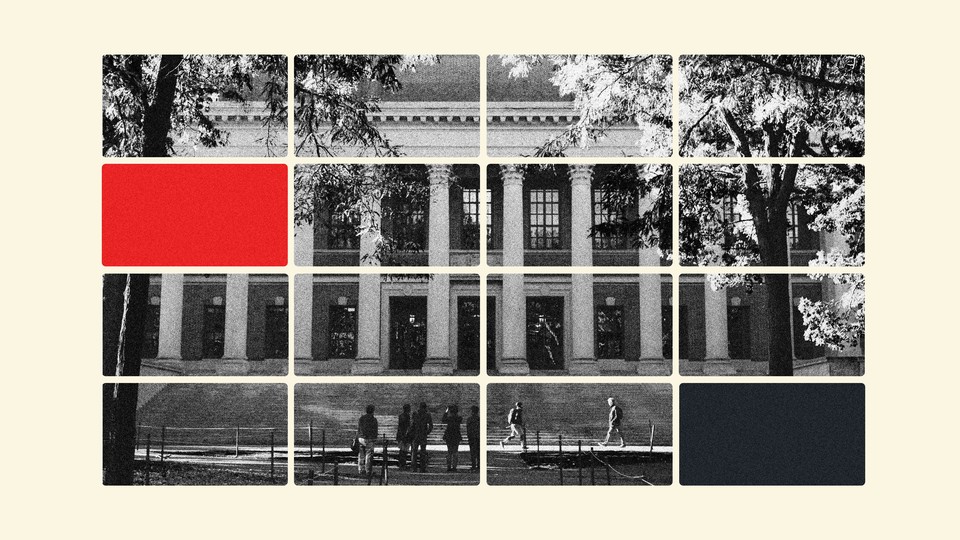 Tristan Spinski / NYT / Redux; The Atlantic
.
.
Click the link below for article:
.
__________________________________________