Click the link below the picture
.
It is rare for a multimillion-dollar company to explicitly state that its business is dying because it is simply too uncool to live.

But that is the bold strategy that the gif search engine Giphy has adopted with the UK's competition regulator, which is trying to block a $400m (£352m) takeover attempt by Facebook's owner, Meta.

In a filing with the Competition and Markets Authority, Giphy argued that there was simply no company other than Meta that would buy it.

Its valuation is down by $200m from its peak in 2016 and, more importantly, its core offering shows signs of going out of fashion. "There are indications of an overall decline in gif use," the company said in its filing, "due to a general waning of user and content partner interest in gifs.

"They have fallen out of fashion as a content form, with younger users in particular describing gifs as 'for boomers' and 'cringe'."

To underline the point, Giphy's filing included links to several articles and tweets.

The generational divide is real, says the internet culture writer Ryan Broderick. "Gifs feel extremely dated. They were never easy to make and didn't work particularly well on mobile.
.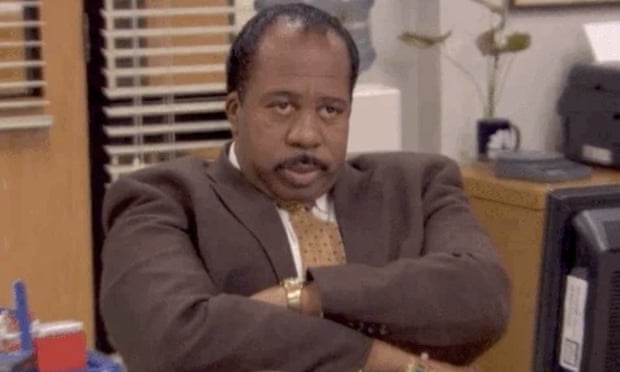 The No 1 gif of 2021 was a slow zoom on the character Stanley from the US version of The Office. Photograph: Giphy/peacock/https://giphy.com/stories/top-gifs-of-2021-a4b4dd4f-8e99
.
.
Click the link below for the article:
.
__________________________________________