Click the link below the picture
.
You have to make time for awe and wonder. When you're working in space, you're so mission-focused, you can almost forget your environment. It can be hard to process the remoteness and isolation until you get back to Earth.

The cover image of Apollo Remastered, a new book of restored images from the Nasa archive billed as the ultimate photographic record of humankind's greatest adventure, is of Commander Jim McDivitt looking up on Apollo 9 in 1969. I think a lot of people read awe and wonder in his face, but I see immense concentration; he's docking the lunar module. When you're docking, you're using a robotic arm to grab another visiting vehicle, and it's the most intense 90 seconds of your life. Everything depends on you.
.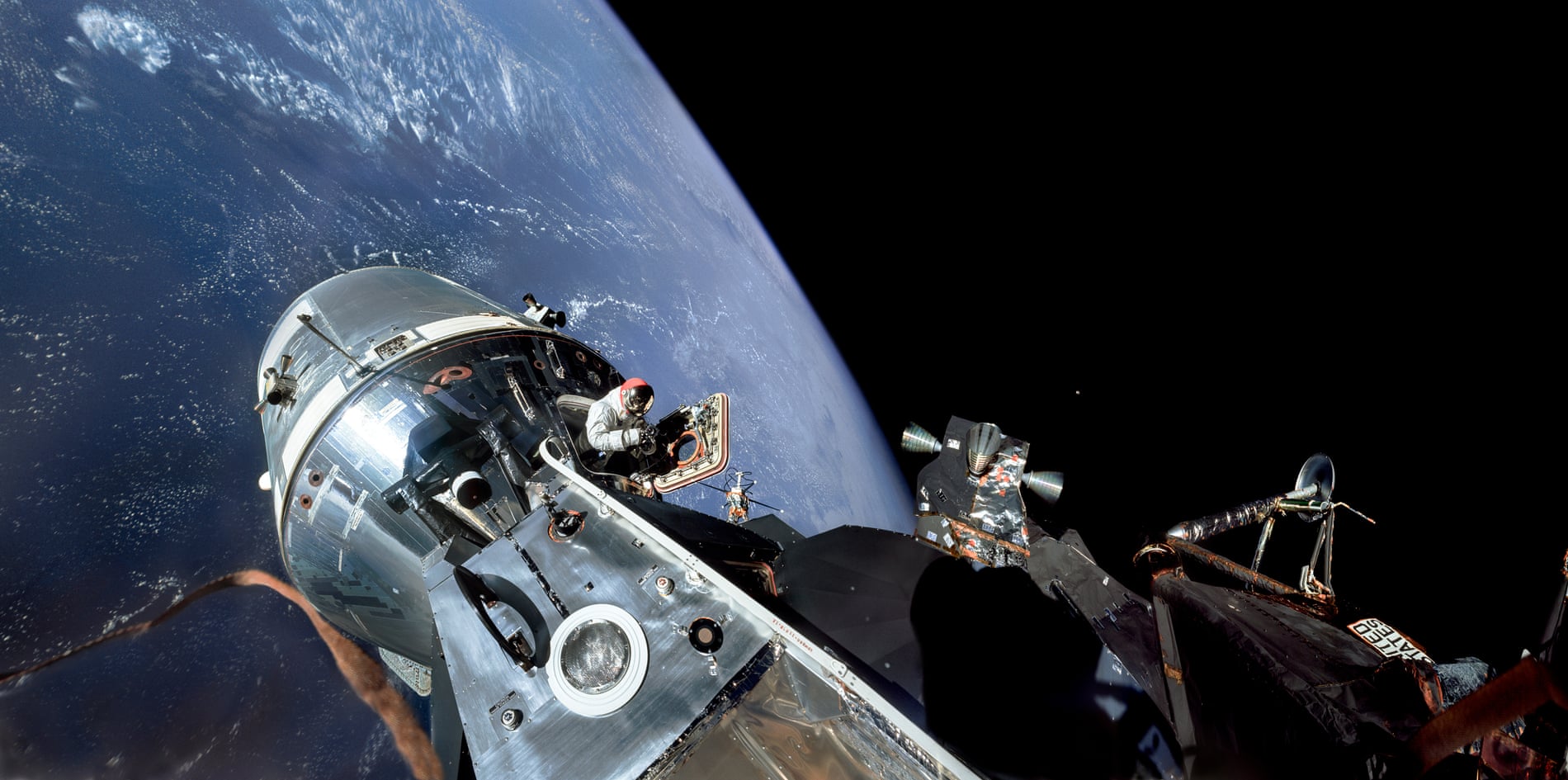 Apollo9, 6 March 1969 Russell Schweickart's photograph o David Scott in the Command Module Hatch, photograph:Nasa/JSC/Andy Saunders
.
.
Click the link below for the article:
.
__________________________________________