Click the link below the picture
.
The journalist Celia Walden recently wrote about taking a six-week marriage sabbatical – "as in, six weeks away from my husband and marriage". In a post-Covid context, there are probably many couples who could do with a breather, but six weeks seems a little extreme. Where would you go for six whole weeks? Would you have to stay in a hotel? But once you know she is married to Piers Morgan, the real mystery is why take a sabbatical at all when you could be sending out CVs.

Walden traced the marriage sabbatical way back, and across the Atlantic: Americans have this longstanding habit of the wife going out of town for the summer, and the husband staying home to work and have an affair, hence the Seven Year Itch. My mother used to say that the happiest marriages were those where one person was in the navy because then you were off-shift longer than you were on. I have since met a few naval couples and they were uniformly miserable, but that is another story. These models from the past don't meet the criteria because if one person is still looking after the kids, it is really only a sabbatical for the other.

In fact, the term was coined in the book The Marriage Sabbatical: the Journey that Brings You Home, written by Cheryl Jarvis in 1999. Jarvis, who lives in St Louis, Missouri, conceived it very much in the style of the workplace sabbatical – taken to pursue a dream of your own. "It was very much connected to women's dreams, something that they wanted to achieve that was personally meaningful to them. For many women, it was just something that they couldn't do in their hometown. You can open a bakery in your hometown, but you can't hike the Appalachian mountains."
.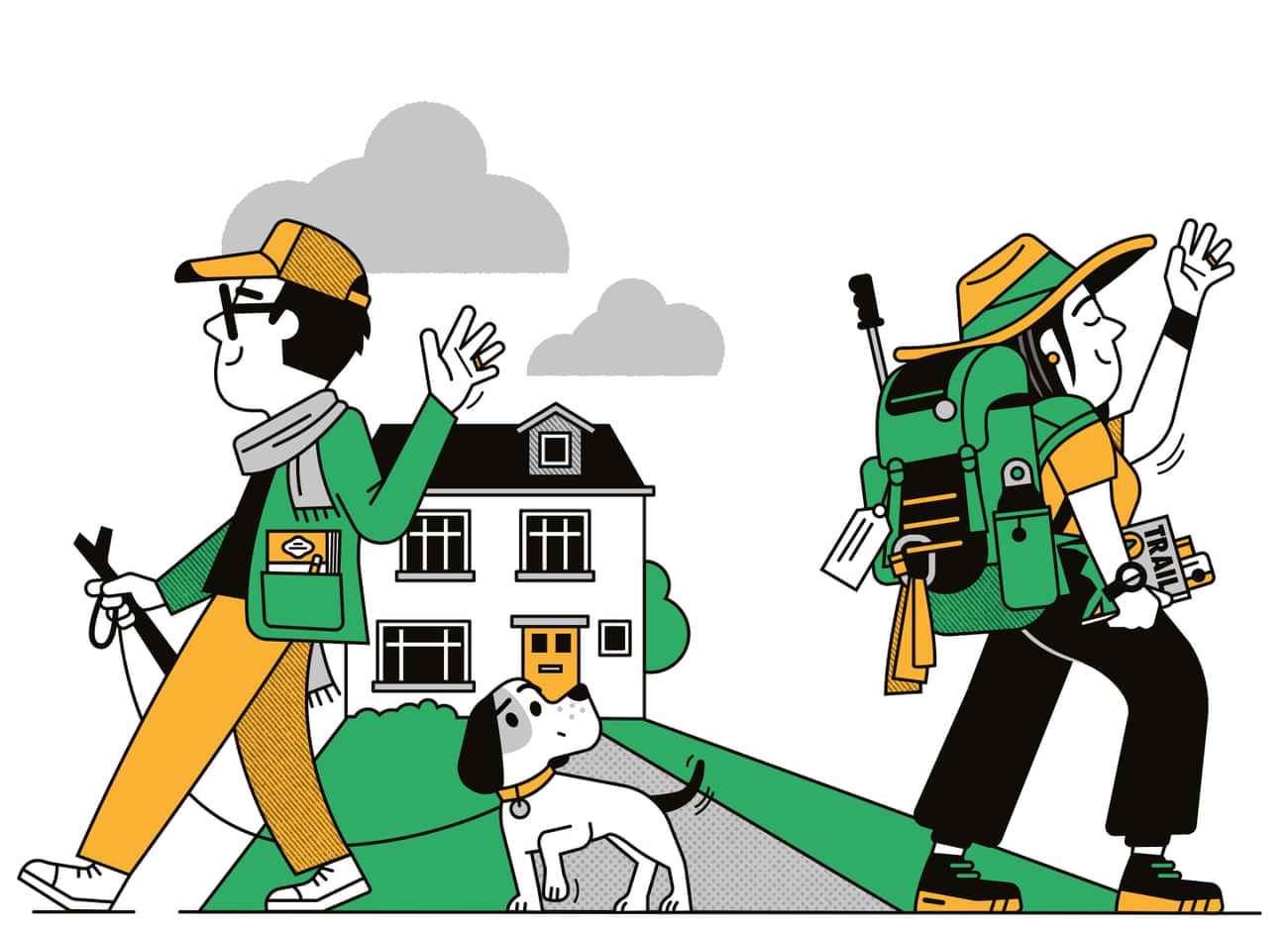 Illustration: Spencer Wilson at Synergy/The Guardian
.
.
Click the link below for the article:
.
__________________________________________