Click the link below the picture
.
Do you find yourself noticing faint sensations that no one else can perceive? Are you startled easily? And is your mood easily swayed by the feelings of the people around you? If so, you may be a highly sensitive person (HSP), a personality profile that is of increasing interest to both scientists and armchair psychologists.

As an HSP myself, the trait is most obvious in my embarrassing squeamishness; at the merest hint of violence or pain on TV, I will reflexively cover my eyes with my hands. For other HSPs, their greater sensitivity may be especially evident in an intolerance of strong scents or bright lights, or great discomfort in large crowds.

A host of celebrities – including Alanis Morissette, Kanye West, Nicole Kidman, and Lorde – have come out as HSPs in the past few years, and the term is increasingly used in the pages of lifestyle magazines and self-help blogs.
.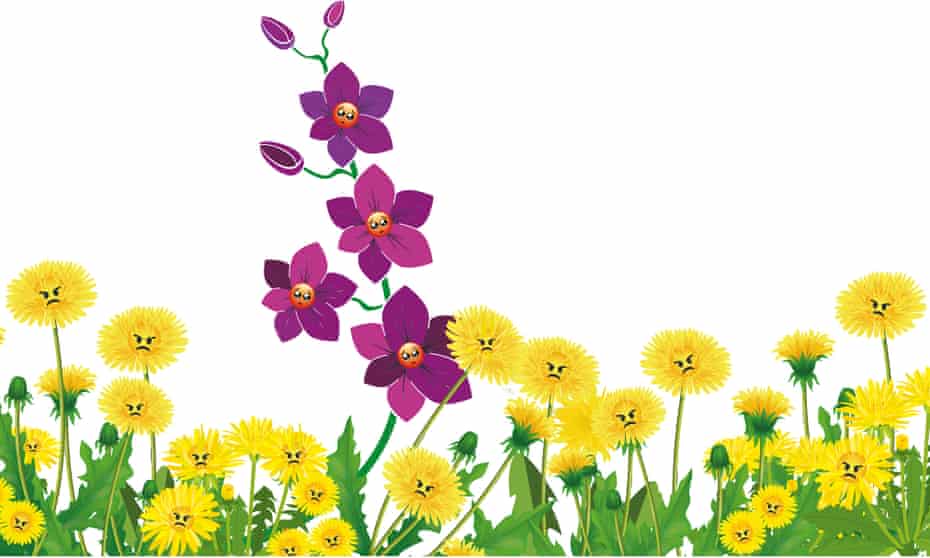 Researchers compare highly sensitive people to hothouse orchids, and people with less sensitivity to hardy dandelions. Illustration: Lynsey Irvine/Observer Design
.
.
Click the link below for the article:
.
__________________________________________