Click the link below the picture
.
NASA has released an up-close image of what may be one of the strangest features on Pluto: a massive volcano that spewed ice instead of lava.
"This feature is enormous," NASA said on its website. "If it is, in fact, a volcano, as suspected, it would be the largest such feature discovered in the outer solar system."

The unusual feature is one of two possible ice volcanoes, also known as cryovolcanoes, spotted on Pluto by the New Horizons spacecraft.

Unlike volcanoes here on Earth, these would have erupted with an icy mix of frozen water, ammonia, methane, and/or nitrogen.
The suspected ice volcanoes on Pluto resemble shield volcanoes; rather than rising to a sharp peak, they are longer and lower, like a shield.
.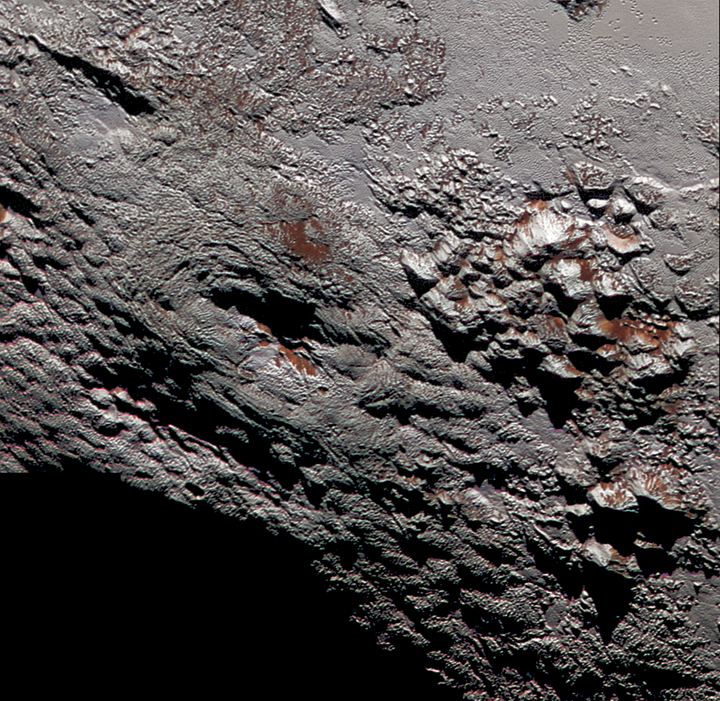 A large feature on Pluto is believed to be a volcano — except this one spewed ice.
Credit: NASA/JHUAPL/SwRI
.
.
Click the link below for the article:
.
__________________________________________