Click the link below the picture
.
The narrow stretch that separates Quay Tower from a thatch of bamboo and oaks in Brooklyn Bridge Park doesn't look like much, especially in winter. Unless you're a bird.

To a bird, the copper-colored building's glass is a mirror, reflecting the thick grove of trees and suggesting that the wilderness continues across the road. To a bird, that can be a deadly mistake.

"You see that reflection? To a bird that looks like a tree, that is a tree, and they will go right for the tree," says Catherine Quayle, social media director at the Wild Bird Fund.

The surprising uptake of birding as a pandemic hobby, along with social media and data collection tools like eBird and dBird, has created new visibility for bird collisions with glass, which kill as many as 1 billion birds in the U.S. per year. At the same time, a new generation of urban parks has given birds more places to roost in highly populated areas. But something else has followed these parks as well: real estate capital. The vogue for urban parks creates more economic impetus to build shiny buildings with big windows opposite those urban wetlands, glades, and groves.
.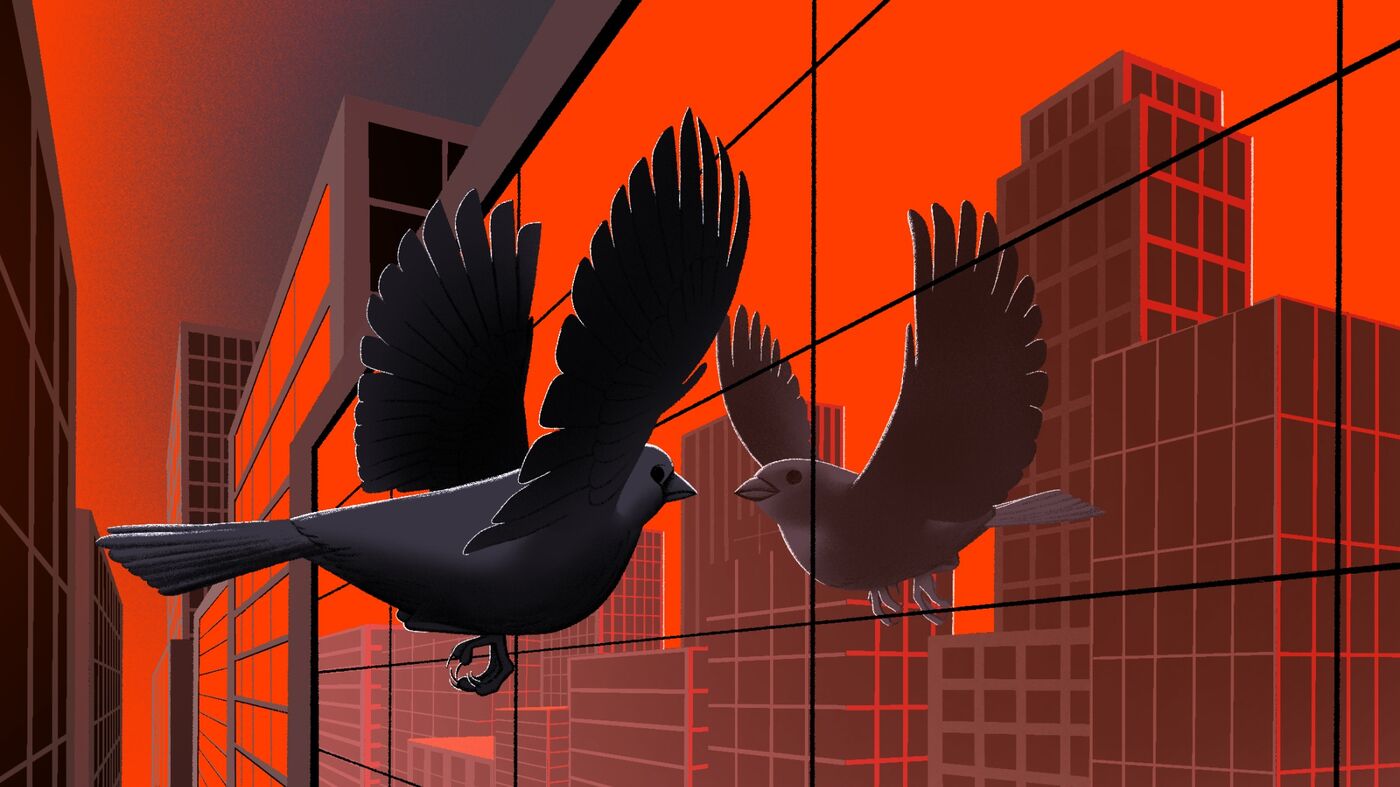 Illustrator: Cathryn Virginia
.
.
Click the link below for the article:
.
__________________________________________