Click the link below the picture
.
If you know someone who watches Formula 1, give them a hug. 

It doesn't matter which horse they backed on Sunday in the most intense title rivalry in years—challenger Max Verstappen or seven-time world champion Lewis Hamilton. In the end, the result, victory and a maiden title for 24-year-old Dutchman Verstappen, was effectively decided by the race director. 
As the sunset on the Abu Dhabi circuit, Hamilton, 36, a Brit and the first and only Black driver to race in F1, was on the cusp of breaking Michael Schumacher's record seven F1 championship titles. Before the season finale, Hamilton was cheered on by an impressive roster of supporters, from Malala Yousafzai to Anna Wintour to Justin Bieber. Verstappen, the fast-rising Red Bull star and son of a former F1 driver, had the "orange army" behind him, named after the boisterous fans decked out in his country's national color. No Dutch had ever won the championship.
.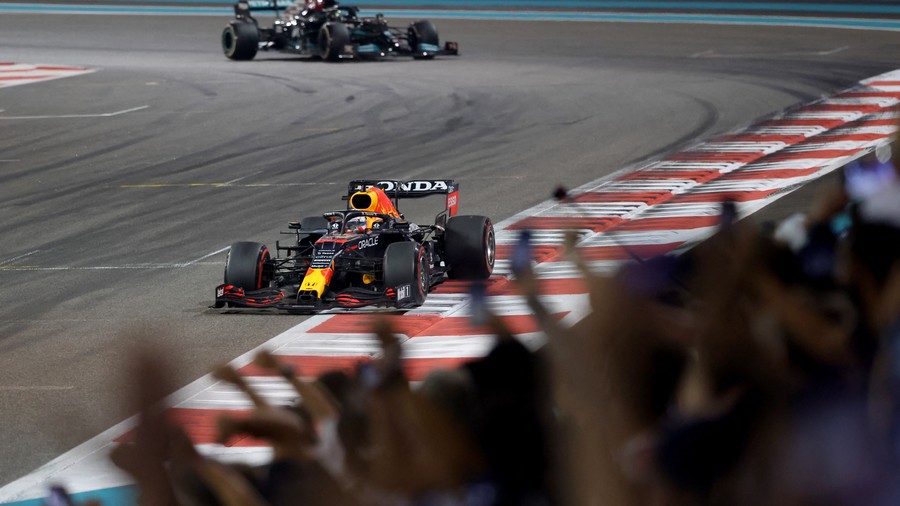 The much-anticipated battle between Red Bull's Verstappen (foreground) and Mercedes' Hamilton ended dramatically. Photo: Giuseppe CACACE / AFP
.
.
Click the link below for the article:
.
__________________________________________