Click the link below the picture
.
Republicans and Democrats in Congress sent an outpouring of tributes and condolences Sunday following the news of the death of Bob Dole, the onetime GOP presidential candidate, and World War II hero. He was 98.

"It is with heavy hearts we announce that Senator Robert Joseph Dole died early this morning in his sleep," the Elizabeth Dole Foundation said in a statement. "At his death, at age 98, he had served the United States of America."

House Speaker Nancy Pelosi, D-Calif., ordered flags to be flown at half-staff at the Capitol.

President Joe Biden described Dole as a man with "an unerring sense of integrity and honor" in a statement Sunday afternoon.

The two spent years on opposite sides of the Senate, but Biden noted that despite their policy disagreements, Dole never hesitated to work with Democrats on important bipartisan efforts.
.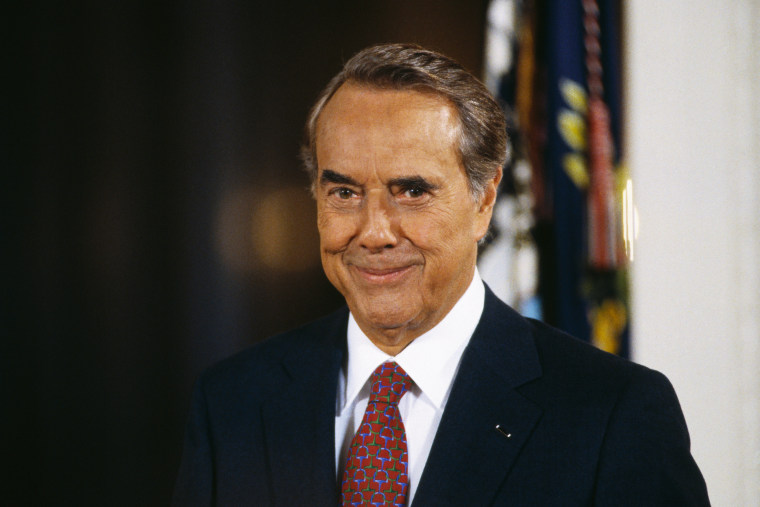 Sen. Bob Dole, R-Kan., smiles before he receives the Presidential Medal of Freedom in 1997.Wally McNamee / Corbis via Getty Images file
.
.
Click the link below for the article:
.
__________________________________________