Click the link below the picture
.
A short update on the projected launch date of the $10 billion James Webb Space Telescope came out of NASA on Monday, and it wasn't exactly a heart-warming missive.

The large, space-based telescope's "no earlier than" launch date will slip from December 18 to at least December 22 after an "incident" occurred during processing operations at the launch site in Kourou, French Guiana. That is where the telescope will launch on an Ariane 5 rocket provided by the European Space Agency.

"Technicians were preparing to attach Webb to the launch vehicle adapter, which is used to integrate the observatory with the upper stage of the Ariane 5 rocket," NASA said in a blog post. "A sudden, unplanned release of a clamp band—which secures Webb to the launch vehicle adapter—caused a vibration throughout the observatory."
.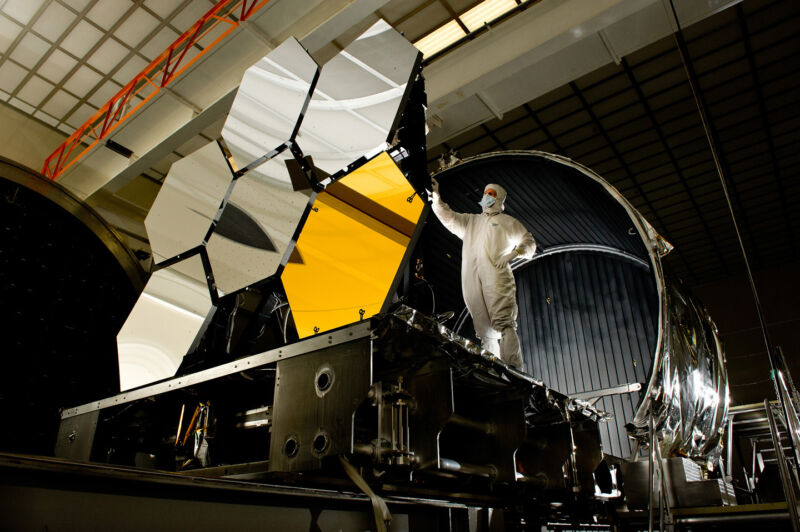 Technician standing near some of the segments of the James Webb Space Telescope primary mirror.
.
.
Click the link below for the article:
.
__________________________________________