Click the link below the picture
.
Kristen Stewart hit the height of her fame as the star of the Twilight movies about a decade ago, and to many audiences, she will always be a teenage girl falling in love with a vampire. Last month, in an interview with Britain's Sunday Times, the actor said she's probably made "five really good films" at most. The quip immediately inspired blog posts and social-media jokes about how perhaps the Twilight quintet filled all of those slots. Stewart didn't name the movies she had in mind, but for the internet, the opportunity to dredge up her early filmography was irresistible.

After all, when the franchise about shiny vampires who play baseball came out, film pundits maligned Stewart's melancholic air and nervous energy. She had "two expressions: blank and slightly less blank," Claudia Puig wrote for USA Today. "She's such a bundle of bland that you wonder why these supernatural creatures are so crazed about her," the critic Richard Roeper wrote. YouTubers made compilation videos of her overused lip-biting quirk. It didn't help that Stewart seemed to bring the same walled-off discomfort to her public appearances, defiance that implied ingratitude. Here was the headliner of a franchise that would make her the highest-paid actress when she was 22 years old, and she refused to appreciate her luck.
.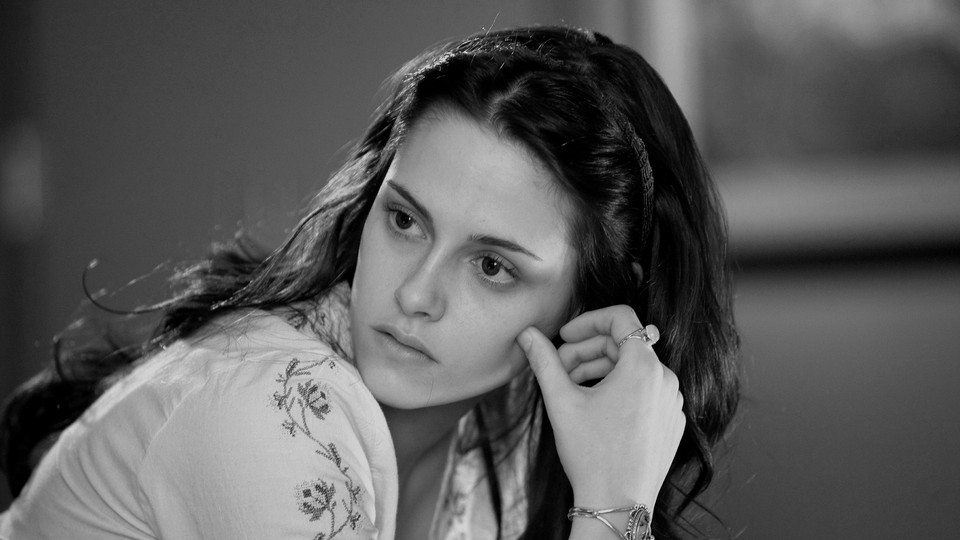 Temple Hill Entertainment
.
.
Click the link below for the article:
.
__________________________________________