Click the link below the picture
.
Claudia*, a sailor from Lichfield in her late 30s, is not Italian. She has never been to Italy. She has no Italian family or friends. And she has no idea why a belligerent Italian couple have taken over her inner voice, duking it out in Claudia's brain while she sits back and listens.

"I have no idea where this has come from," says Claudia, apologetically. "It's probably offensive to Italians." The couple is like the family in the Dolmio pasta sauce adverts: flamboyant, portly, prone to waving their hands and shouting. If Claudia has a big decision to make in her life, the Italians take over.

"They passionately argue either side," Claudia says. "It's really useful because I let them do the work, so I don't get stressed out by it." These disagreements always take place in a kitchen, surrounded by food. Claudia hasn't given the Italians names – yet. But they did help Claudia make a major life decision, encouraging her to quit her job as a scientist two years ago and fulfill a lifelong dream of running away to sea.
.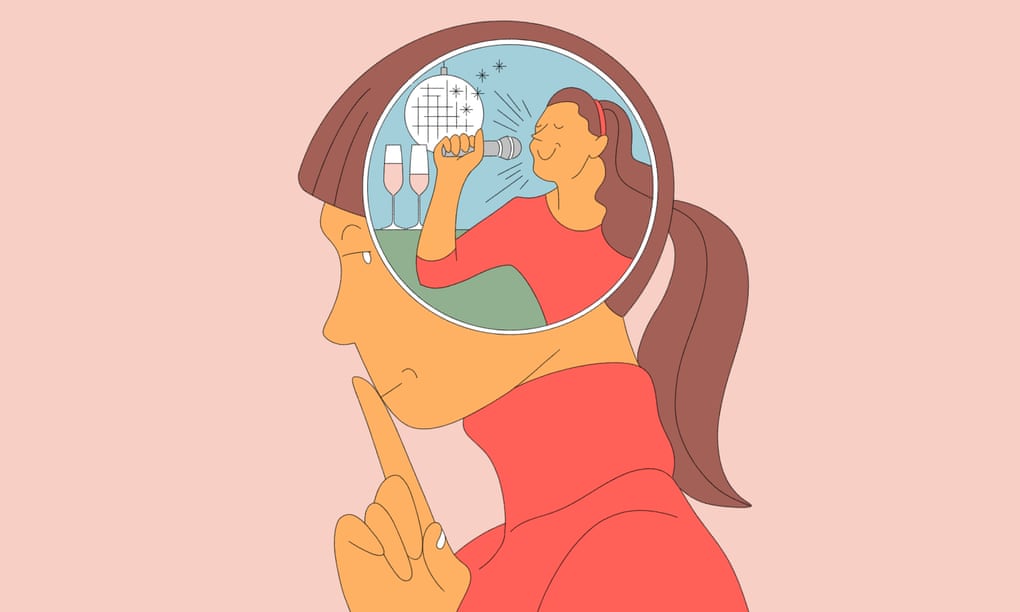 Illustration: Steven Gregor/The Guardian
.
.
Click the link below for the article:
.
__________________________________________