Click the link below the picture
.
Colette Maze welcomes me warmly into her apartment on the 14th floor of a building overlooking the Seine River. From her flowered balcony, she has a view of the Eiffel Tower. She offers me a whiskey or a cognac — along with a hearty laugh as it's 10:30 in the morning.

It's that humor, a sense of optimism, and her beloved piano that have buttressed and comforted this centenarian through an often difficult life. Maze has just released her sixth album at the age of 107.

While she lives alone, on this day her 71-year-old son, Fabrice, has joined us. Maze sits down to play her Steinway baby grand — one of two pianos she owns — with her gray tabby cat, Tigrou, stretched out on the carpet near her feet.

Across the room is the Pleyel piano she received on her 18th birthday. Maze began playing at the age of 5. Her grandmother played piano and her mother the violin. She remembers concerts at their grand Paris apartment when she was a child.

But Maze, born on June 16, 1914, says her mother was severe and unloving. So she turned to music for the affection she lacked at home.
.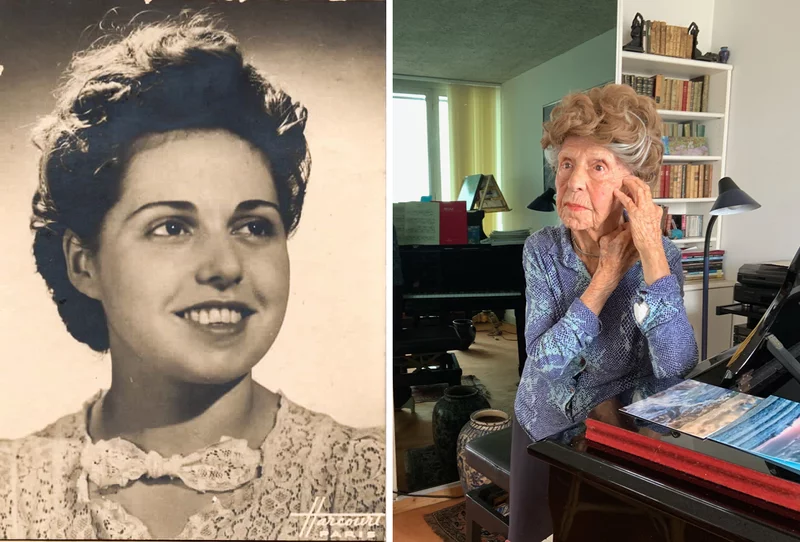 .
.
Click the link below for the article:
.
__________________________________________