Click the link below the picture
.
Richard Zamboni walks around the first ice-surfacing machine his father built seven decades ago. The 88-year-old is taking his time to remember.

"We're using the same framework today, basically, that [my dad] came up with," he says, his hands on the wood-paneled machine.

It's late February 2020. Fifteen miles south of downtown Los Angeles, in Paramount, California, Zamboni is giving a tour of the family's factory as well as one of the oldest operating ice skating rinks in the country, Iceland. In a corner of Iceland is the Model A. First built in 1949, it's the original Zamboni machine, a name that's become indistinguishable from the thing itself, like Xerox, Kleenex, or Google.

From an amateur's eye, this large, wooden, double-decked Rube Goldberg–type contraption looks a whole lot different from the smooth, slick, boxy modern Zamboni that's resurfacing ice rinks today. Yes, the engine is much more powerful now, Zamboni explains. Components have shifted, and the water tank is much larger.
.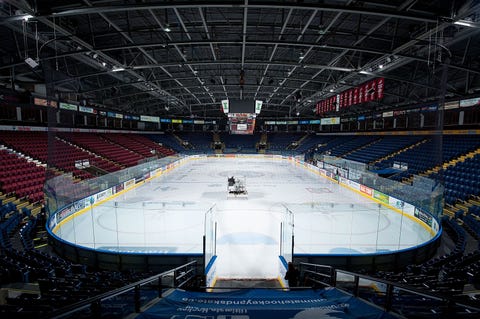 .
.
Click the link below for the article:
.
__________________________________________