Click the link below the picture
.
As I sit in a small cafe in the shadow of the ancient Roman gates in Trier, Germany, talking to a person whose credibility seems beyond reproach, but who will only agree to talk to me if provide absolute assurances of anonymity, I can't help but feel like I'm trapped in a Dan Brown novel. The Da Vinci Code, however, never dealt with unidentified flying objects.

"Was it about UFOs? Of course," this person whispers with a grin of melodrama.

After almost a year of investigating the U.S. government's interest in UFOs, what they've just said should neither be shocking, nor revelatory. Unbeknownst to them, they've only further confirmed what over a dozen other people with backgrounds inside the government and the now-defunct Bigelow Aerospace Advanced Space Studies (BAASS) have already admitted to me.

Just like the fictional Robert Langdon, the path to understanding these mysterious government programs has taken me through the catacombs of informal secret societies, whose surprising memberships include accomplished professionals from the military, aerospace, academic, medical, and intelligence communities.
.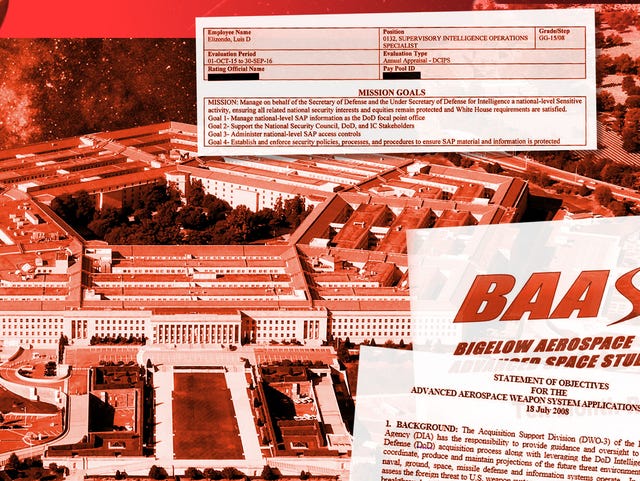 Created by Kory Kennedy
.
.
Click the link below for the article:
.
__________________________________________