Click the link below the picture
.
The twin gods of conquering the post-lunch slump are caffeine and sugar. But such pick-me-ups are temporary: while a syrupy latte will help you power through until dinner time, you may well end up lying awake at 3am, staring at the ceiling. What if there were a way to have more energy that wasn't unhealthy, addictive, or expensive? (Those takeaway coffees add up.) Here, some experts weigh in.

"Use exercise to nourish you, not punish you," says Sarah Russell, a clinical exercise specialist who works with people with cancer. "Find a way to move that will give you energy, rather than using exercise to tire yourself out."

To find the motivation to get moving, even when you are feeling worn out or low, Russell encourages her clients to focus on achievable goals. "Even 10 minutes of movement will energize you," she says. "Push away those images the fitness industry is always trying to sell you, of people in Lycra with weights or out running. Do some stretching, if you feel up to it. Because something is always better than nothing – and it will always lead to more."
.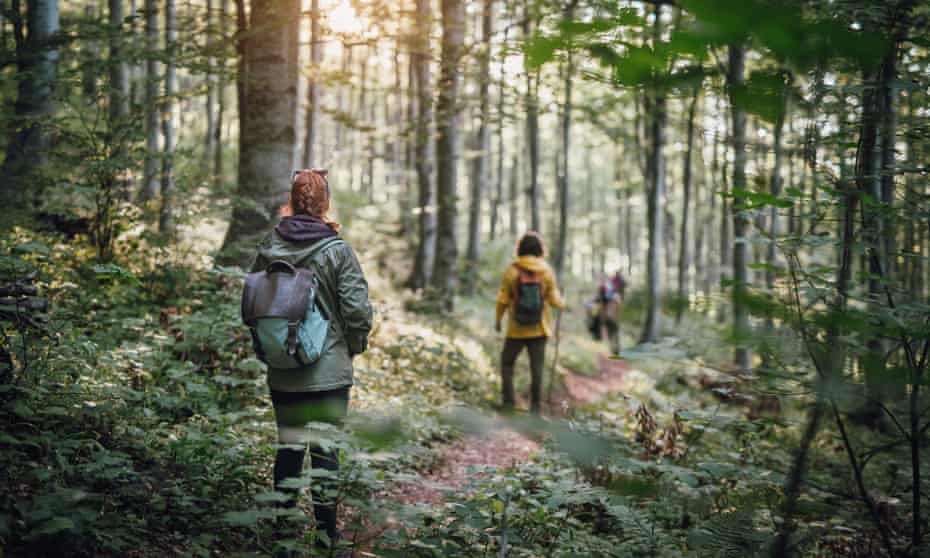 A long walk in a forest is great – but even just 10 minutes will have a rejuvenating effect for several hours.

Photograph: hobo_018/Getty Images
.
.
Click the link below for the article:
.
__________________________________________