Click the link below the picture
.
Fragments of glassy petrified grass and microscopic traces of plant material, dating to around 200,000 years ago, are all that's left of a Paleolithic hunter-gatherer's bed in the back of Border Cave. In the same part of the rock shelter, archaeologists found layers of ash with more recent (as in only around 43,000 years old) and better-preserved leaves of dried grass laid on top, as if people had burned their old, dirty bedding and then laid fresh, clean sheaves of grass over the ashes—the rock shelter version of changing the sheets.

The finds shed light on an aspect of early human life that we rarely get to consider. Most of the artifacts that survive from more than a few thousand years ago are made of stone and bone; even wooden tools are rare. That means we tend to think of the Paleolithic in terms of hard, sharp stone tools and the bones of butchered animals. Through that lens, life looks very harsh—perhaps even harsher than it really was. Most of the human experience is missing from the archaeological record, including creature comforts like soft, clean beds.
.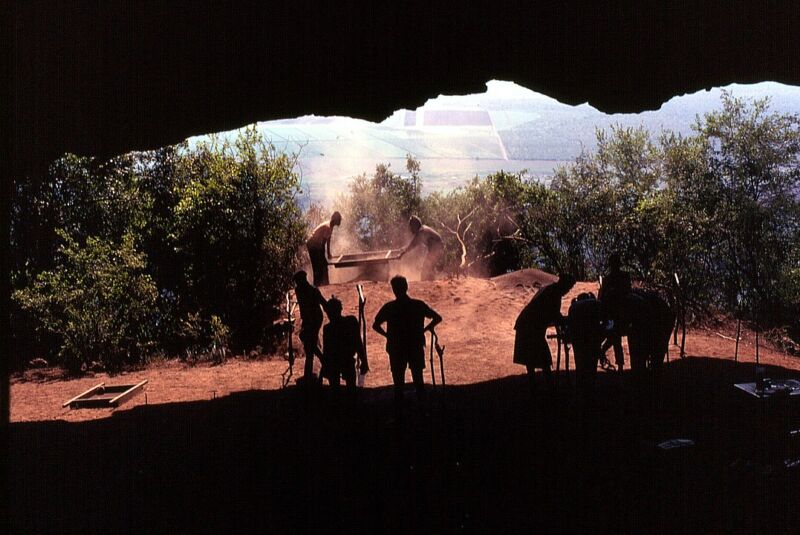 Working outside the cave
.
.
Click the link below for the article:
.
__________________________________________