Click the link below the picture
.
Carlotta has never been able to recognize faces, neither the faces of other people nor her own. Her condition, face blindness, has had a major effect on her life but has also given her a sense of purpose as an artist – to make self-portraits of the face she cannot picture in her mind.
Carlotta sits down to draw a self-portrait. The room is very dark, lit just by a few candles. She doesn't need light, because she's not using a mirror or a photograph – instead, with one hand she traces the contours of her face, while her other hand sketches the shapes on paper.
"It's always a surprise when I see my drawings in daylight," she says.

Her apartment is filled with self-portraits – about 1,000 of them, she thinks. Each one is completely different, and they have an otherworldly quality. Shapes overlap. Several heads may be projected on top of each other, sometimes upside down. In one, she has three eyes, in another six.
If she catches sight of herself in a mirror, Carlotta will think, "the woman looking at me is in my nightie and in my flat, so it must be me". She will also recognise her hair – it's what happens underneath those grey curls that's a mystery.
.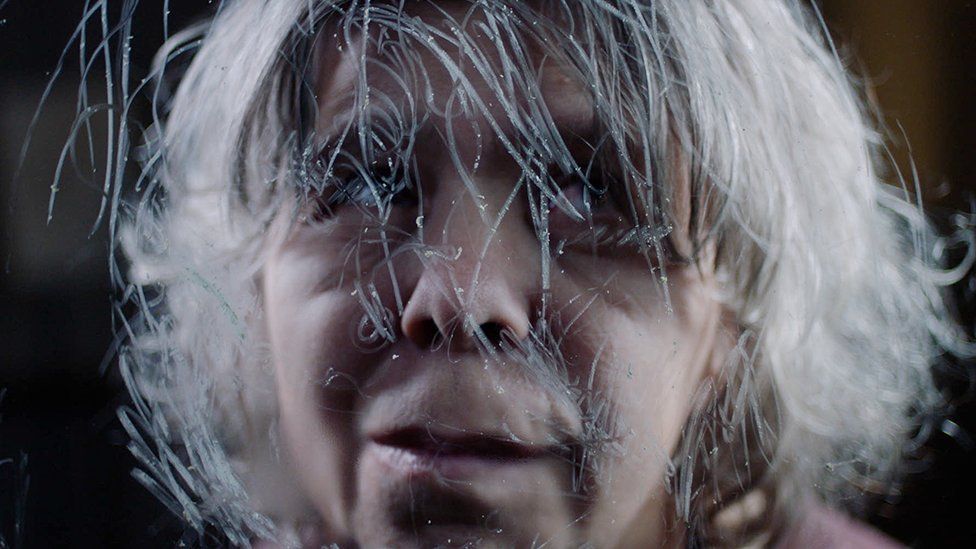 CORSO Film
.
.
Click the link below for the article:
.
__________________________________________