Click the link below the picture
.
The Cold War had been concluded for less than a decade when NASA astronaut Bill Shepherd and two Russian cosmonauts, Sergei Krikalev and Yuri Gidzenko, crammed themselves into a Soyuz spacecraft and blasted into orbit on Halloween, 20 years ago.

Two days later their small spacecraft docked with the International Space Station, then a fraction of the size it is today. Their arrival would herald the beginning of what has since become 20 years of continuous habitation of the laboratory that NASA, leading an international partnership, would continue to build for another decade.

Born of a desire to smooth geopolitical tensions in the aftermath of the great conflict between the United States and the Soviet Union, the space station partnership has more or less succeeded—the station has remained inhabited despite the space shuttle Columbia disaster in 2003, and later, nearly a decade of no US space transportation. NASA, Roscosmos, and the European, Japanese, and Canadian partners have been able to rely on one another.

Not that it has been easy. Tensions have existed from those very first moments on the station. Shepherd, who would serve as the first ISS commander over his more experienced cosmonaut counterparts, wanted to nickname the station "Alpha." He had support for this from Krikalev, but some Russian space officials believed their earlier Mir space station had earned that honor. The new station, they believed, ought to be named "Beta." NASA, too, had not signed off on this designation.
.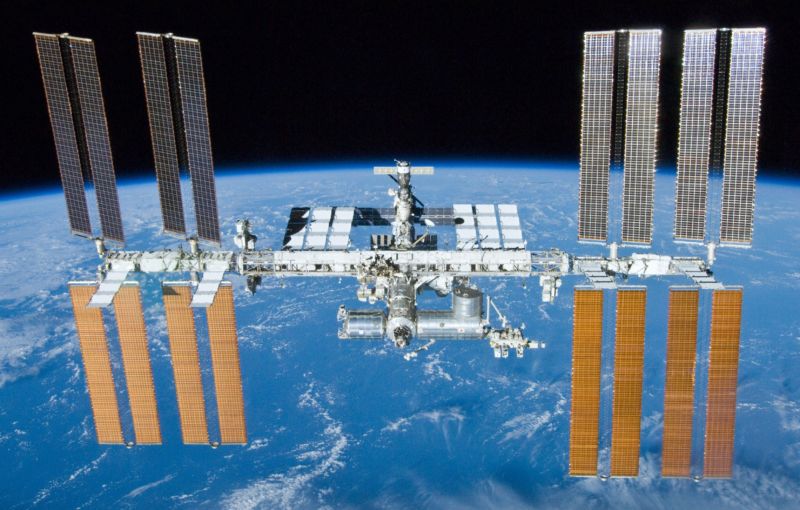 The essentially complete International Space Station in 2010, as seen by space shuttle Atlantis.
.
.
Click the link below for the article:
.
__________________________________________