Click the link below the picture
.
For the last year, Anna (not her real name) has been working as an Amazon "associate", in the kind of vast warehouse the company calls a fulfillment center. For £10.50 an hour, she works four days a week, though, during busy periods, this sometimes goes up to five. Her shift begins at 7.15am and ends at 5.45pm. "When I get home," she says, "it's about 6.30. And I just go in, take a shower and go to bed. I'm always exhausted."

Anna is a picker in one of the company's most technologically advanced workplaces, in the south of England. This means she works in a metal enclosure in front of a screen that flashes up images of the products she has to put in the "totes" destined for the part of the warehouse where customer orders are made ready for posting out. Everything from DVDs to gardening equipment is brought to her by robot "drives": squat, droid-like devices that endlessly lift "pods" – tall fabric towers full of pockets that contain everything from DVDs to toys – and then speed them to the pickers.

Everything has to happen quickly. According to the all-important metric by which a picker's performance is measured, Anna says she has to average 360 items an hour, or around 3,800 a day. This translates as one item every 6.7 seconds.
.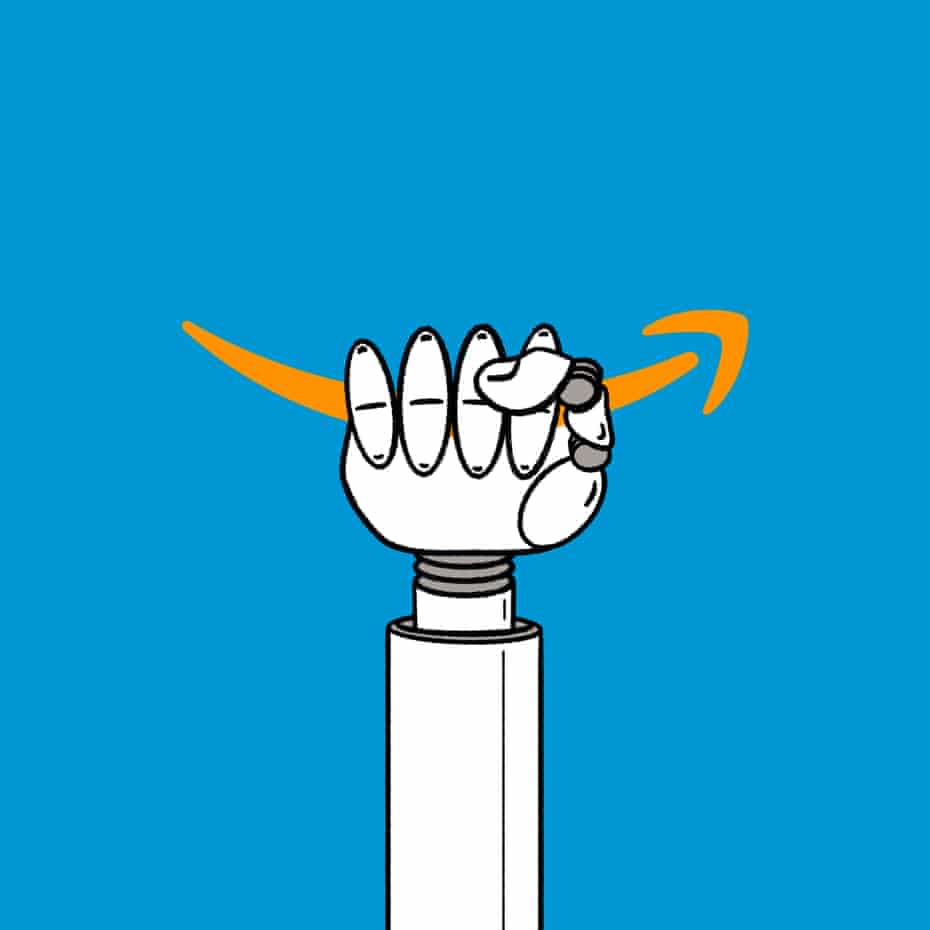 Before the Covid-19 crisis, Amazon was already a vast presence in the economy. Illustration: Steven Gregor
.
.
Click the link below for the article:
.
__________________________________________