Click the link below the picture
.
In the aftermath of the violent insurrection at the Capitol on January 6, I have watched as Republicans and some Democrats expressed their shock and horror at what happened: Unthinkable, unprecedented, appalling, and unbelievable, they've said. Of course, I understand that jolt of fear and surprise; it is human, and correct, to feel destabilized by the reality of chilling, violent revolt, and democratic upheaval. But none of this was unpredictable. Part of what I have marveled at most, over the past week, is how explicit, loud, and public a strain of the American right has been in broadcasting its violent political agenda — even before the election of Donald Trump.

What happened last week should not have been a shock to any of us. It has been years that hard right-wingers — including but most definitely not limited to the man who is still president of the United States — have been openly threatening violence grounded in racist and misogynistic resentments. For years, they've made it clear that they see their only path to victory as being through bloodshed. What's interesting is how those threats have been heard, and by whom they have been taken seriously before now.

Before the 2016 election, Trump friend and Republican operative Roger Stone went on Milo Yiannopoulos's podcast and predicted that there would be voter fraud leading to a Hillary Clinton victory. "This election will be illegitimate," Stone said. "The winner will be illegitimate. We will have a constitutional crisis. We will have widespread civil disobedience … It will be a bloodbath."
.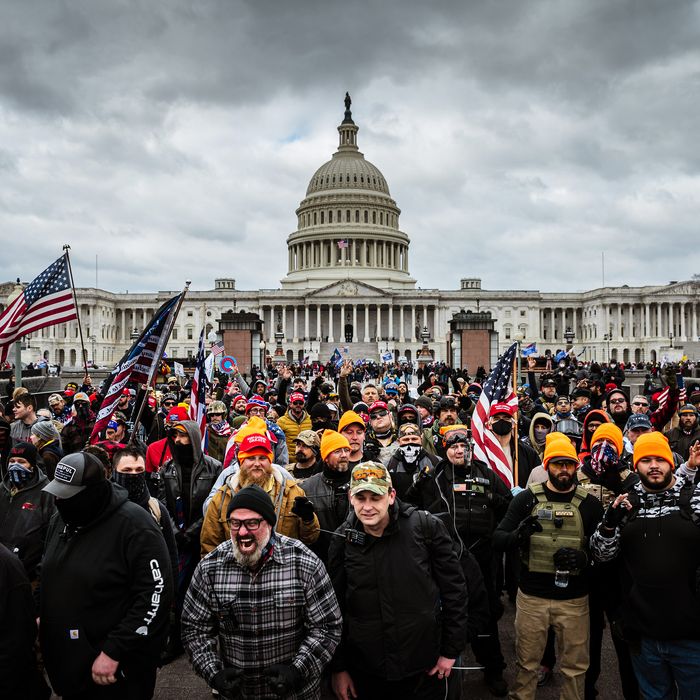 .
.
Click the link below for the article:
.
__________________________________________