Click the link below the picture
.
By the spring of 2020, the high stakes involved in rigorous, timely, and honest statistics had suddenly become all too clear. A new coronavirus was sweeping the world. Politicians had to make their most consequential decisions in decades, and fast. Many of those decisions depended on data detective work that epidemiologists, medical statisticians, and economists were scrambling to conduct. Tens of millions of lives were potentially at risk. So were billions of people's livelihoods.

In early April, countries around the world were a couple of weeks into lockdown, global deaths passed 60,000, and it was far from clear how the story would unfold. Perhaps the deepest economic depression since the 1930s was on its way, on the back of a mushrooming death toll. Perhaps, thanks to human ingenuity or good fortune, such apocalyptic fears would fade from memory. Many scenarios seemed plausible. And that's the problem.

An epidemiologist, John Ioannidis, wrote in mid-March that Covid-19 "might be a once-in-a-century evidence fiasco". The data detectives are doing their best – but they're having to work with data that are patchy, inconsistent, and woefully inadequate for making life-and-death decisions with the confidence we would like.

Details of this fiasco will, no doubt, be studied for years to come. But some things already seem clear. At the beginning of the crisis, politics seem to have impeded the free flow of honest statistics. Although the claim is contested, Taiwan complained that in late December 2019 it had given important clues about human-to-human transmission to the World Health Organization – but as late as mid-January, the WHO was reassuringly tweeting that China had found no evidence of human-to-human transmission. (Taiwan is not a member of the WHO, because China claims sovereignty over the territory and demands that it should not be treated as an independent state. It's possible that this geopolitical obstacle led to the alleged delay.)
.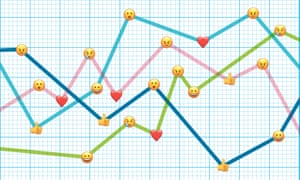 Illustration: Guardian Design
.
.
Click the link below for the article:
.
__________________________________________