Click the link below the picture
.
This past Monday, 46-year-old George Floyd died after a Minneapolis police officer pinned him to the ground and pressed his knee into his neck, while Floyd pleaded for help and repeatedly said he could not breathe. The officers were responding to "a report of a counterfeit bill being passed" when they located and handcuffed Floyd, who was pronounced dead at the Hennepin County Medical Center following the encounter.

The disturbing interaction was filmed and quickly shared online, the four officers involved in the incident have since been fired, and the FBI is also investigating. On Friday, Derek Chauvin, the former officer who pinned Floyd with his knee, was arrested and charged with third-degree murder and manslaughter. The other three officers had yet to be charged.

"The technique that was used is not permitted; is not a technique that our officers get trained in on," Minneapolis Mayor Jacob Frey said. "And our chief has been very clear on that piece. There is no reason to apply that kind of pressure with a knee to someone's neck."
.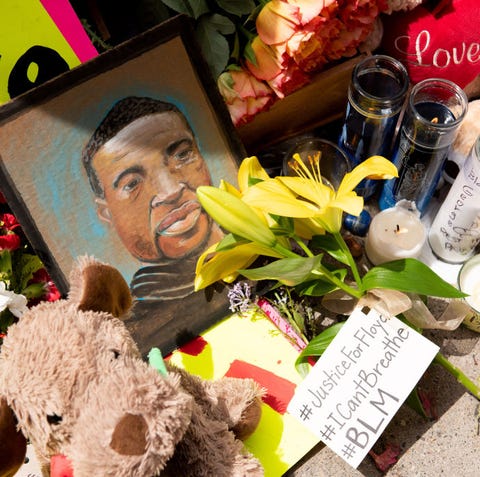 Anadolu Agency
Getty Images
.
.
Click the link below for article:
.
__________________________________________