Click the link below the picture
.
Two weeks ago, on a sparkling spring morning, we went trawling along Florida's coastal waterway. But not for fish.

We parked a 17-foot motorboat in a lagoon about 800 feet from the back lawn of The Mar-a-Lago Club in Palm Beach and pointed a 2-foot wireless antenna that resembled a potato gun toward the club. Within a minute, we spotted three weakly encrypted Wi-Fi networks. We could have hacked them in less than five minutes, but we refrained.

A few days later, we drove through the grounds of the Trump National Golf Club in Bedminster, New Jersey, with the same antenna and aimed it at the clubhouse. We identified two open Wi-Fi networks that anyone could join without a password. We resisted the temptation.
.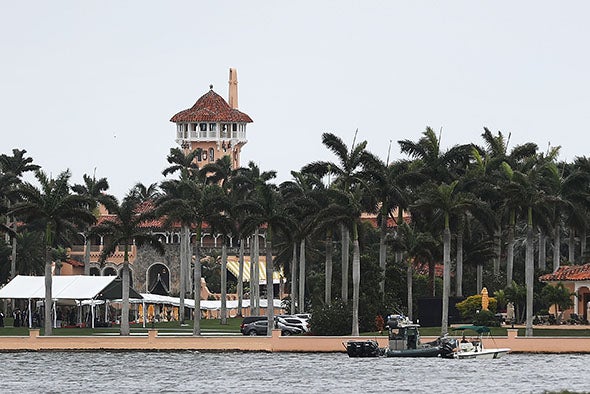 The Mar-a-Lago resort in Palm Beach, Florida. Credit:
Joe Raedle
Getty Images
.
.
Click the link below for article:
.
__________________________________________