Click link below picture
.
President Donald Trump took to Twitter on Labor Day to once again air his disdain for Attorney General Jeff Sessions.
In a series of tweets, the president accused his attorney general of hurting Republicans' chances in the upcoming midterm elections by obtaining indictments of two GOP lawmakers up for re-election.
"Two long running, Obama era, investigations of two very popular Republican Congressmen were brought to a well publicized charge, just ahead of the Mid-Terms, by the Jeff Sessions Justice Department," Trump tweeted. "Two easy wins now in doubt because there is not enough time. Good job Jeff……"

The president's comments referred to Reps. Duncan Hunter (R-Calif.) and Chris Collins (R-N.Y.), who were indicted last month in two separate cases.
.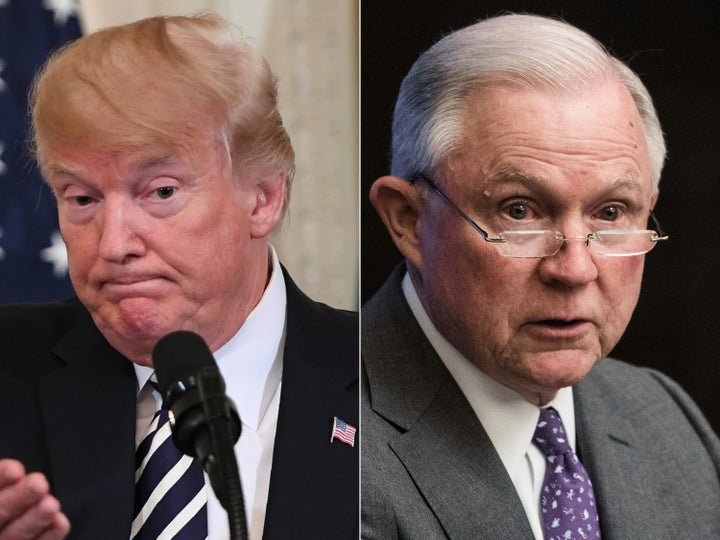 .
.
Click link below for article:
https://www.huffingtonpost.com/entry/trump-jeff-sessions-indictment-gop-congressmen_us_5b8d95ade4b0511db3db24e6
Extra- If desired!
News You might have missed!
Use your browser or smartphone

back arrow (<=) to return to this table for your next selection.
.
__________________________________________