Click link below picture
.
Franklin's nephew Vaughn, niece Cristal, granddaughter Victorie and grandson Jordan delivered comments, musical tributes and readings for their family's beloved matriarch. 
Jordan choked back tears as he honored his grandmother.
"Dear Grandma, I love you. I know in my heart that you're happy now and that's all that I care about," he said. "Thank you for loving me. Thank you for believing in me as much as you did."
.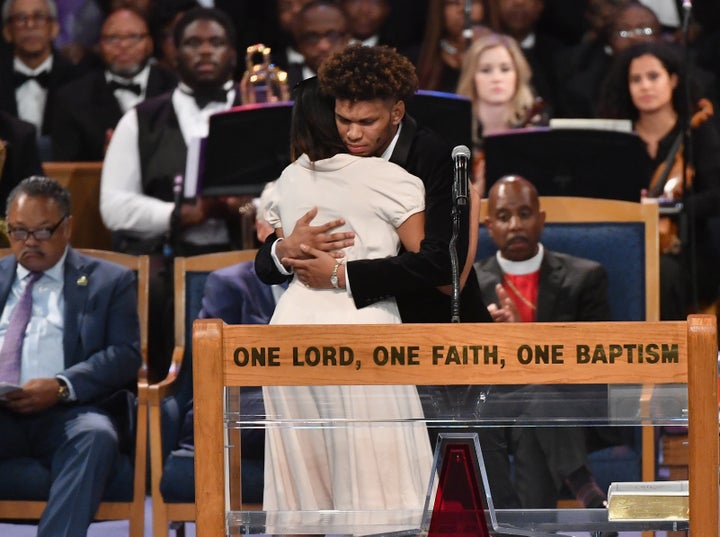 .
.
Click link below for article:
https://www.huffingtonpost.com/entry/aretha-franklin-funeral-memorable-moments_us_5b8979fde4b0cf7b0035862a
Extra video- If desired!
https://www.nbcnews.com/nightly-news/video/an-epic-tribute-to-the-queen-of-soul-aretha-franklin-honored-in-detroit-service-1310893635983?v=raila
.
__________________________________________