Click the link below the picture
.
The man and his 23-month-old daughter lay face down in shallow water along the bank of the Rio Grande, his black shirt hiked up to his chest with the girl's head tucked inside. Her arm was draped around his neck suggesting she clung to him in her final moments.
The searing photograph of the sad discovery on Monday, captured by journalist Julia Le Duc and published by Mexican newspaper La Jornada, highlights the perils of the latest migration crisis involving mostly Central Americans fleeing violence and poverty and hoping for asylum in the United States.

From the scorching Sonora desert to the fast-moving Rio Grande, the U.S.-Mexico border has long been an at times deadly journey for those who cross it illegally between ports of entry.
.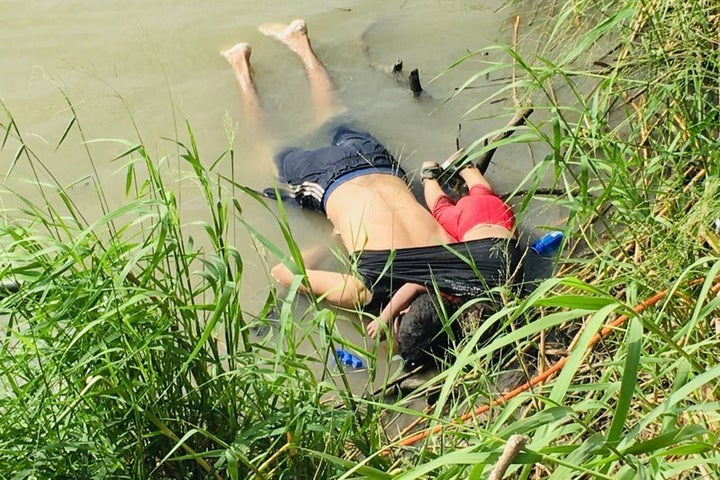 Photo Of Drowned Father And Daughter
.
.
Click the link below for article:
.
__________________________________________