Click link below picture
.
Sarah Palin never said "I can see Russia from my house" and George W. Bush didn't wave at Stevie Wonder. But political myths like these have ways of sticking in the public memory and distorting history.
When it comes to the 2003 U.S. invasion of Iraq, rumors have circulated since the early months of the conflict that Washington's original name for the war was "Operation Iraqi Liberation." After the war's architects realized that name produced the embarrassing acronym "OIL," they quickly changed the official title to "Operation Iraqi Freedom." 
In reality, however, there is no public record of Operation Iraqi Liberation as the official U.S. label, and no evidence that it was ever seriously considered. 
.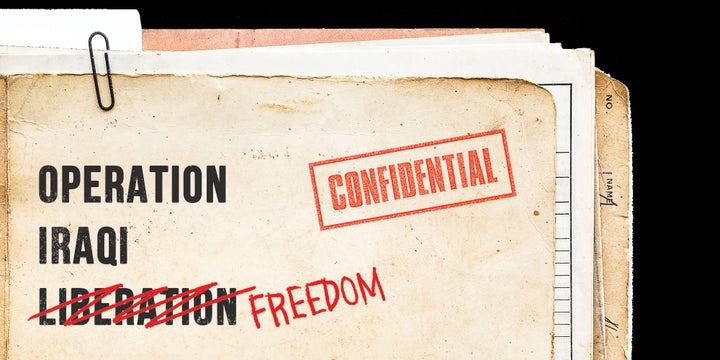 .
.
Click link below for article:
https://www.huffingtonpost.com/entry/operation-iraqi-liberation-myth_us_5a78d2cae4b0164659c731db
.
__________________________________________