Click the link below the picture
.
We all know that food and drinks can go bad. Your refrigerator likely has items right now that were once wholesome food and is now…not wholesome, and no longer food. But one basic component of our lives that might seem immune to that spoilage is water. It's a pretty fundamental compound, after all, and doesn't contain anything other than a bunch of hydrogen and oxygen, so there doesn't seem to be anything in there that other organisms could defile. When your leftover mint chutney goes bad, it makes sense, but water seems so impervious that noticing an expiration date on a bottle of water seems kind of ludicrous. But it's not completely wrong. Water doesn't rot or spoil like many foods, but there's definitely a shelf life.

When tap water goes bad

Water that comes out of your faucet has most likely been treated with chlorine, which helps keep it free from microorganisms that can do you harm. But that water will react with the carbon dioxide in the air continuously, lowering the pH of the water, making it more acidic, which will can make it taste funny. Additionally, uncovered water will collect dust and other stuff from the air, adding to the unpleasantness. Eventually, this process could even make you sick—although the water would have to sit there a very long time before it became dangerous as opposed to just gross.

At the same time, that chlorine that was added is off-gassing and leeching away, making the water more inviting to organisms. The executive summary is that a glass of tap water left out overnight might taste weird, but is probably okay to drink from a health point of view. But water that sits out for a very long time should probably be avoided—especially if there are obvious signs of things, you know, living in it.
.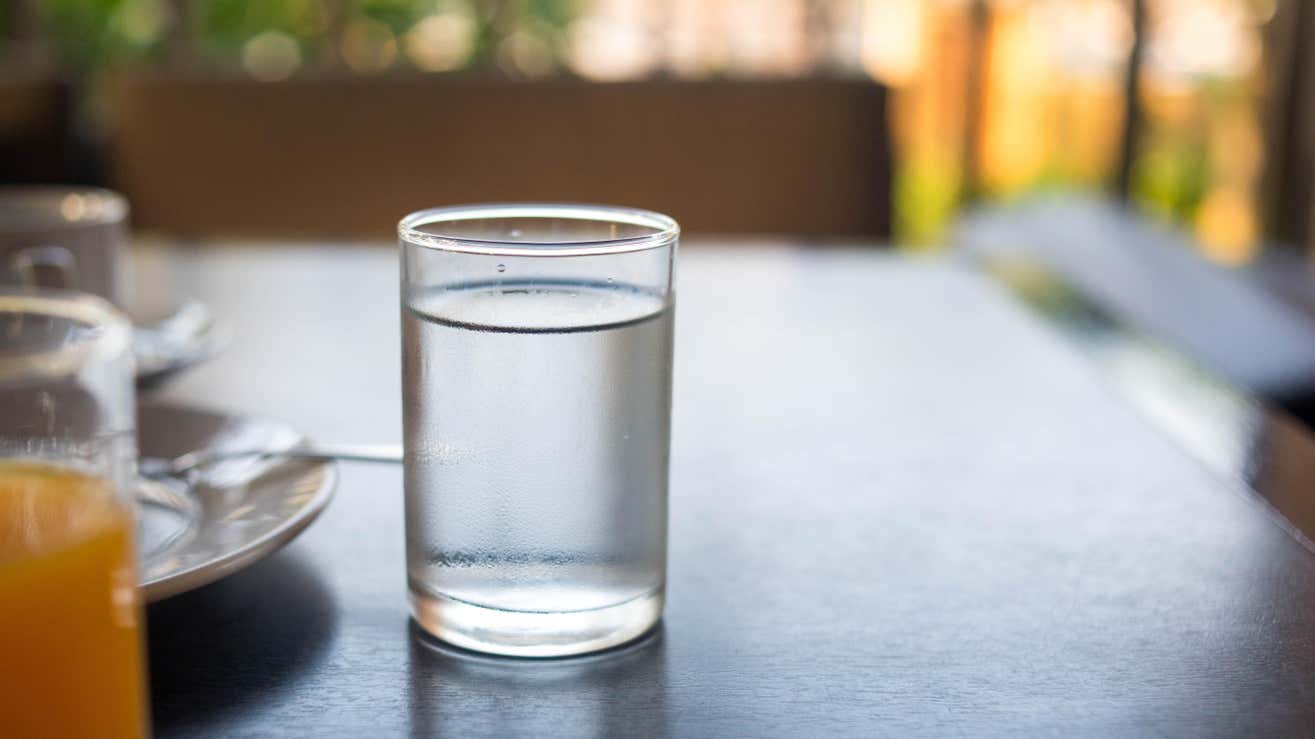 Photo: CHALERMPHON SRISANG (Shutterstock)
.
.
Click the link below for the article:
.
__________________________________________