Click the link below the picture
.
AI is good at summarizing. You can use it to summarize PDFs and task it with breaking down YouTube videos into truncated transcripts, for example. Basically, you can defer certain content to the robots and they can give you the highlights in seconds. And now, the bots can summarize news for you too, turning full articles into bite-size abridgments.

Artifact, the TikTok of news, recently rolled out a new AI summarizer that works with any news article you come across. Here's how it works: In the app, choose a news article that seems interesting to you. Then, tap the "Aa" button along the top menu bar and choose "Summarize." Artifact will analyze the piece for a moment, before delivering a short summary for you to peruse.
.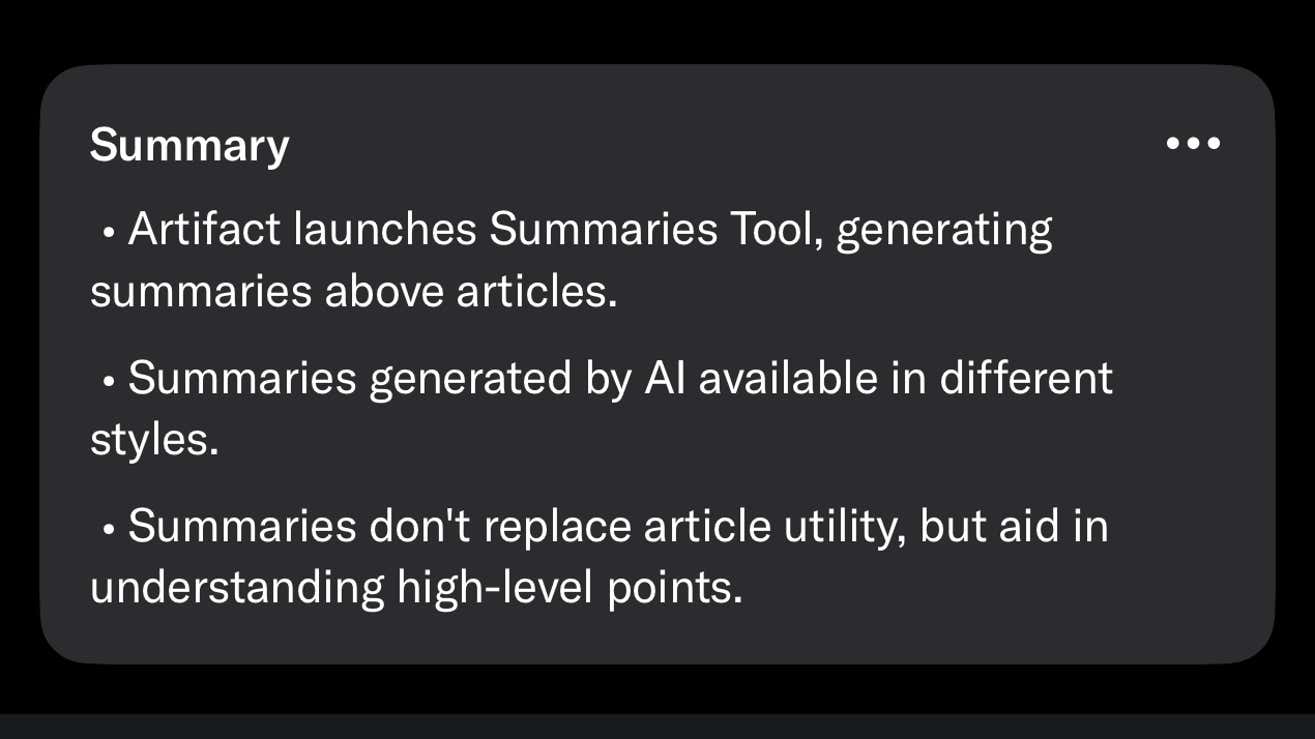 Screenshot: Jake Peterson
.
.
Click the link below for the article:
.
__________________________________________