Click the link below the picture
.
You've likely heard health experts say that eating whole foods and skipping processed foods is a key to optimal health. A December 2022 study, for example, presented a pretty scary statistic linking ultra-processed foods to cognitive decline, saying that people who ate more than 20% of their daily calories from processed foods had a 28% faster decline in global cognition and a 25% faster decline in executive functioning, compared with people who ate less than 20%.
If you're wondering what an "ultra-processed" food is, you're not alone. It's a complicated topic.
Most foods are at least minimally processed — usually for preservation or safety reasons — so completely staying away from all processed foods can be difficult, if not impossible. It's also unnecessary.
.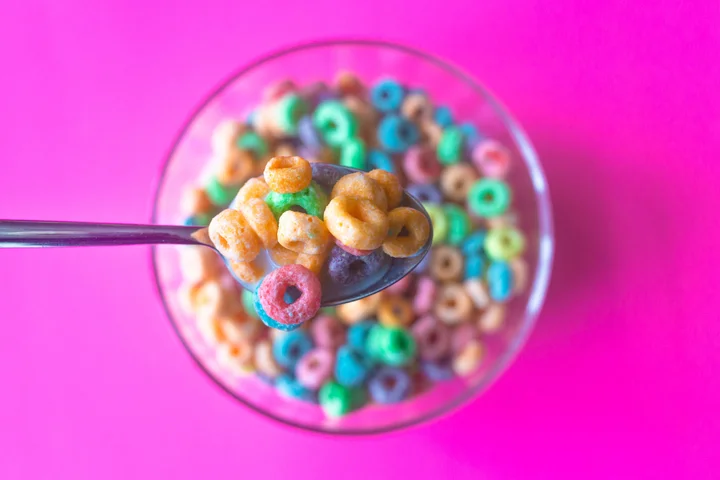 Grace Cary via Getty Images
Colorful breakfast cereal with milk fills spoon in foreground with cereal in glass bowl on pink background in out-of-focus background
.
.
Click the link below for the article:
.
__________________________________________