Click the link below the picture
.
In the Middle East, he is renowned for overseeing the transformation of Dubai into a top business and tourism destination. Elsewhere, he is perhaps best known for his connection to horseracing, as the owner of the Godolphin stables.
One of his daughters, Princess Latifa, has now made headlines after secret videos recorded by her in captivity have been obtained and released by the BBC's Panorama. Latifa made the videos while being held under her father's orders in Dubai in a barred villa.

Sheikh Mohammed was born in 1949 at his family home in Shindagha, near Dubai Creek. He was the third of the four sons of Sheikh Rashid Al Maktoum, who ruled Dubai for 32 years from 1958.

After finishing secondary school in 1965, Sheikh Mohammed moved to the UK to study English at a language school in Cambridge. The young sheikh later attended a six-month training court at the British Army's Mons Officer Cadet School in Aldershot, Hampshire.
In 1968, following his return to Dubai, Sheikh Mohammed accompanied his father to a meeting with the then-ruler of Abu Dhabi, Sheikh Zayed Al Nahyan, at which they agreed to a union that would lead to the establishment of a federation of emirates.
.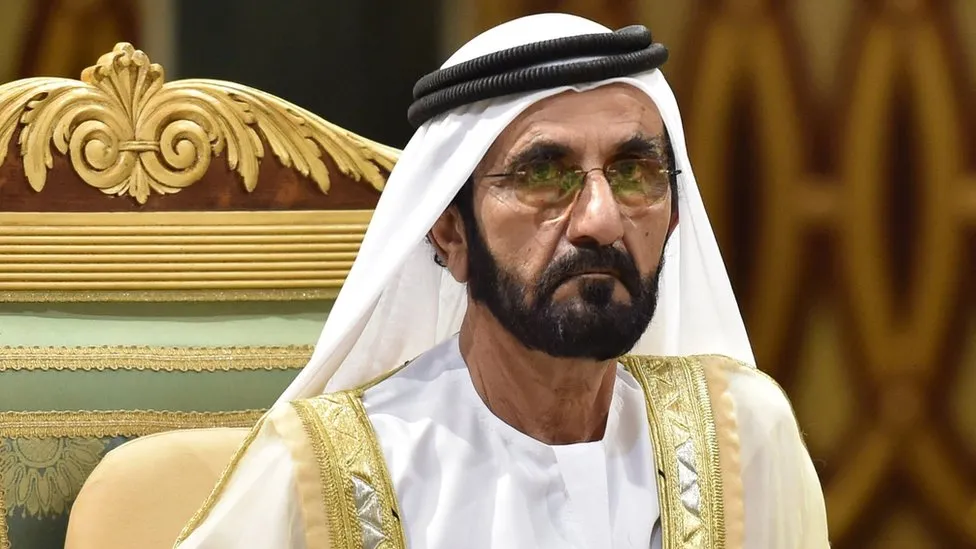 Sheikh Mohammed bin Rashid Al Maktoum is the 71-year-old billionaire ruler of Dubai and vice-president of the United Arab Emirates.
.
.
Click the link below for the article:
.
__________________________________________