Click the link below the picture
.
For scientists studying the health of a city and its inhabitants, their most powerful tool may just be the honeybee.

That's because when honeybees go foraging, they collect more than just pollen and nectar. As they navigate through their environment, microorganisms and other tiny particles can also cling to the bees' fuzzy little bodies, which the pollinators then shed as they enter their hives.

And since pollinators tend to forage within a mile radius of their hives in urban areas, there's valuable information about a city or even a neighborhood in the honey they produce, on their bodies, and in the debris that lies at the bottom of hives. 

"Honeybees will gather a vast number of microbes day to day, far beyond things they are seeking out. They've been optimized by evolution to do everything that the swabs do," said Kevin Slavin, a professor at MIT Media Lab, during a press briefing on a new report in the journal Environmental Microbiome. The new research aims to establish a feasible method for collaborating with beekeepers and their colonies of honeybees for the purpose of studying the microbiome of cities.

A microbiome is the unseen communities of microbes, fungi, viruses, and bacteria that live inside and around us, playing key roles in the functioning and health of the urban environment and the human population, as well as plants and animals. Previous research has linked exposure to a diverse microbiome to better health outcomes.
.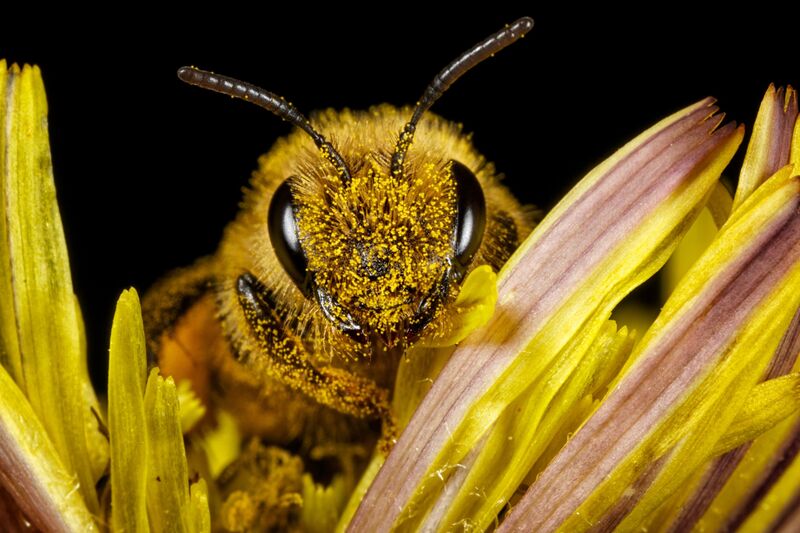 Honeybees pick up tiny particles as they navigate around plants, animals and other objects in their environment.  Photographer: Claudio Cavalensi/500px Prime
.
.
Click the link below for the article:
.
__________________________________________