Click the link below the picture
.
A spoiled kid is one who thinks and acts like the world revolves around them. They're used to getting what they want, when they want it — and if they don't, they'll throw a fit until they do. They show little to no appreciation for what they have and expect others to cater to them, often without contributing anything in return.
Some parenting experts don't like to use the word "spoiled" to describe a child because it implies they're somehow "ruined." Some prefer the word "entitled," with a focus on labeling the negative behavior, not the kid's character.

According to parenting coach Amy McCready, founder of Positive Parenting Solutions, examples of entitled behavior might include "the expectation that things will be done for them, like the household chores, or awarded to them unnecessarily, like getting candy for trying one bite of broccoli or getting paid to do homework."

"Entitled kids may also believe they are the center of the universe and that rules don't apply to them," McCready said. "They usually get their way and fail to show gratitude."
All kids will have "off" days when they act up from time to time. So "it's important to distinguish between whether your child is just having a rough day or they are exhibiting 'spoiled' behaviors" consistently, said McCready, who wrote the book "The 'Me, Me, Me' Epidemic: A Step-by-Step Guide to Raising Capable, Grateful Kids in an Over-Entitled World."
.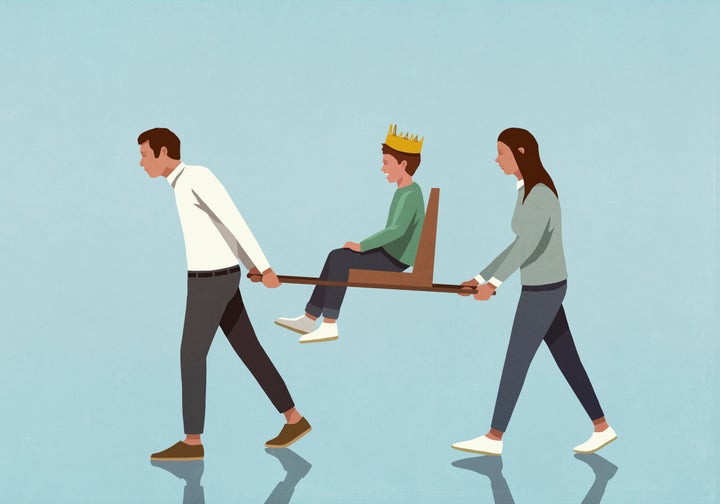 Malte Mueller via Getty Images
It's possible to "un-spoil" an entitled child — but only if parents are willing to look at their own behavior and habits.
.
.
Click the link below for the article:
https://www.huffpost.com/entry/how-to-unspoil-child_l_636a9cf3e4b04925c892014e?utm_source=pocket_discover_self-improvement
.
__________________________________________