Click the link below the picture
.
In 1950, family dinner in America was a minefield of social rules. According to one etiquette film from that year, children were expected to arrive promptly with hair combed and faces scrubbed; daughters should have changed from school clothes to "something more festive." Most important, conversation topics had to be chosen with care. Discussing financial issues, the narrator declared, was a hard no; so were long personal anecdotes, the mention of "unpleasant occurrences," and any references to "disagreeable news." "With your own family you can relax, be yourself," the off-camera voice assured viewers. "Just be sure it's your best self."

For centuries, strict social norms dictated what people could politely talk about—and, consequently, how much they knew about one another, even those closest to them. Yet by the close of the 20th century, films like A Date With Your Family, the 1950 guide, had begun to resemble artifacts, detritus of a socially rigid era. Conversational taboos were falling away. Etiquette manuals had lost their cultural cachet. Sexuality was being more openly discussed, thanks in part to the sexual revolution of the '60s and the efforts of HIV/AIDS activists in the '80s and '90s. And books such as Prozac Nation that dealt frankly with mental illness were trailblazing a new, raw form of memoir. In 2022, the idea that we should carefully control what personal information we share—and take in—might seem outdated, even dystopian.

Or maybe it doesn't. Today, a disconcerting question seems to be on many people's mind: Do we know too much about those around us? Advice columnists are fielding questions about how to protect against overshares, as well as what constitutes TMI ("too much information") in the first place; psychology websites are advising readers on how to deal with "TMI-prone friends"; the personal-essay genre is caught in a never-ending discourse about its own self-indulgence; TikTokers are accusing their peers of divulging life details to the point of "trauma dumping." As society-wide norms have loosened, individuals have taken on the burden of navigating their own boundaries—and it isn't always easy. The result, it seems, is a new backlash against oversharing.
.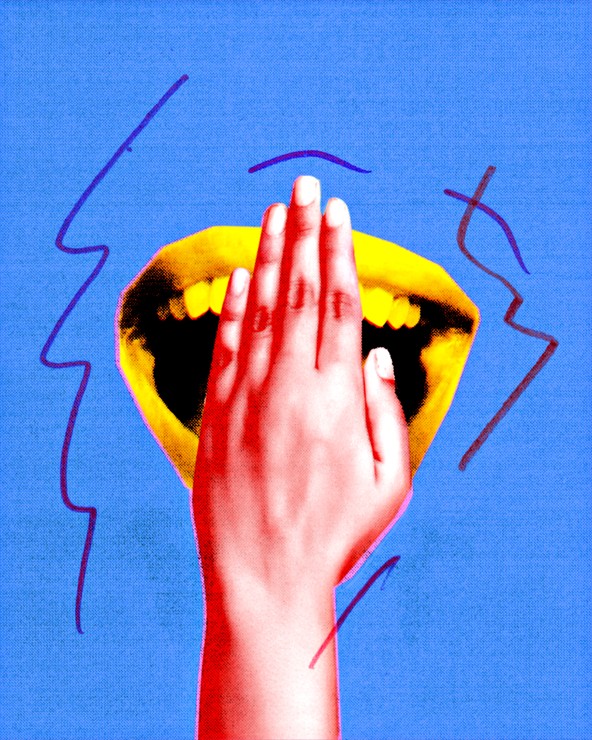 Erik Carter / The Atlantic; Getty
.
.
Click the link below for the article:
.
__________________________________________