Click the link below the picture
.
What was the hardest part about teaching during the pandemic?

Seeing students who already struggled not be able to get what they needed during that time. Before the pandemic, I could work with students one on one, have students work in pairs, or have students in more advanced classes come tutor students in entry-level classes. During the pandemic, all of this was taken away because we didn't share the room with our students, and – at least in the initial stages of the pandemic – many of us didn't have the skills to use comparable teaching strategies online.

How do you explain the recent drop in math scores?

Once schools shifted to remote learning during the pandemic, teachers didn't have as many ways to keep students engaged. It was difficult to do hands-on activities and project-based learning, which are better for students who struggle in math.

Math teachers had to tell students what to do in mathematics, but this kind of direct instruction works for only about 20% of students. A lot of teaching math is visual. You need so much more space than just one screen. Teachers might use their words, hand gestures, whiteboards, graphs, diagrams, objects, physical movements, student work examples, and more. These actions and items build a comprehensive experience and build more of the skills that math students need since the students can look at several of these teaching aids at once. Online, the teacher is limited only to what can be seen on their screen or on one student's screen at a time, which is vastly different.
.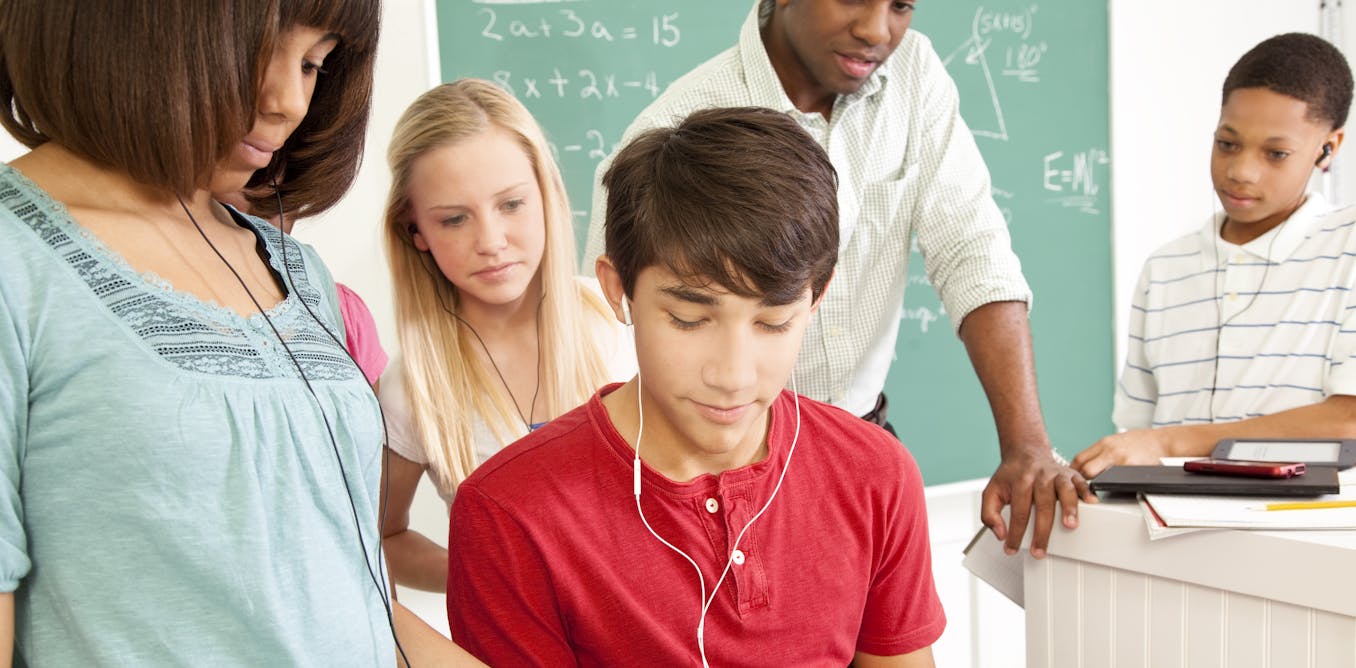 Math proficiency scores fell during the pandemic. fstop123 via Getty Images
.
.
Click the link below for the article:
.
__________________________________________