Click the link below the picture
.
In the months before the birth of my first child just over a year ago, I often lay awake at night letting parenting anxieties swirl. Chief among these was a decision that now seems trivial but at the time seemed crucial: What should our baby sleep in?

The best option, according to the online sources I consulted, was the Snoo—a $1,695 "smart" bassinet that responds to a baby's cries with soothing rocking motions. I could have taken this recommendation and moved on; instead, I dwelled. Buying the "world's smartest and safest baby bed," as the Snoo claims to be, did seem like the responsible choice. But generations of babies have slept fine without a Snoo, so surely we didn't really need it. Then again, now that such a thing exists, shouldn't I take advantage of it? But was spending that much money financially irresponsible, given my budget? And was it even really the best option out there, anyway? Could there be something even better?

Almost every potential baby purchase consumed me in this way. I studied reviews of strollers that sold for more than a grand and dragged my partner to a big-box store to sit in various nursery gliders, testing them for comfort and fit. Unsure of which pacifiers or swaddles to get, I added sample boxes to my registry so that my newborn could try a host of options, and I could assess which she liked best. Apparently, the modern baby is a product reviewer in her own right. Before this, I'd found little need to scour the internet for the world's finest tweezers or the toaster to rule all toasters. But this time felt different. I was responsible for another person, and even a binkie felt painfully consequential.
.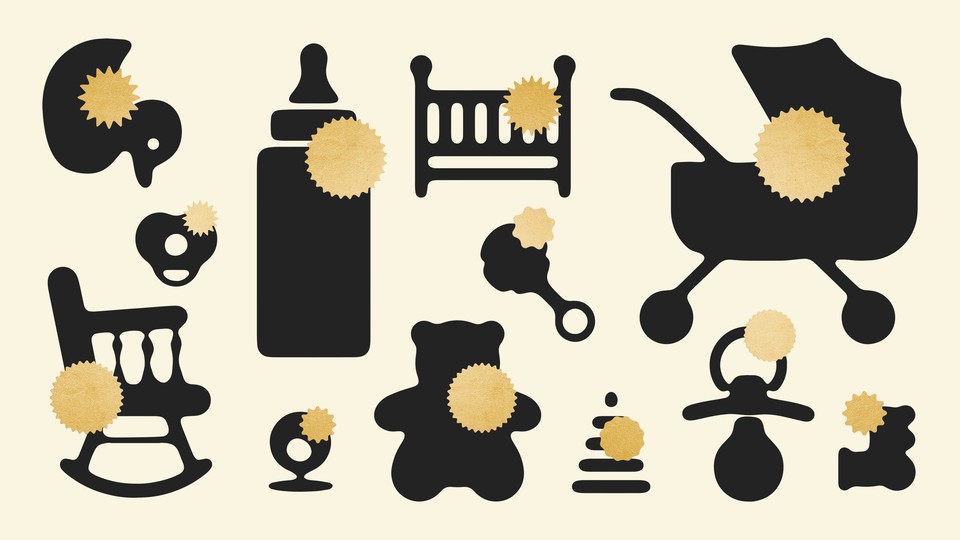 Tyler Comrie / The Atlantic
.
.
Click the link below for the article:
.
__________________________________________